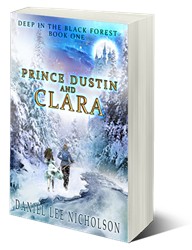 There is no limit to what a person can do that has been inspired by the arts!
Dallas, Texas (PRWEB) August 23, 2017
Visions of sugar plums danced in their heads. All across the country little ballerinas and pint-sized soldiers, 6 – 12 years old, audition for the opportunity to perform in their town's local production of The Nutcracker. During the months of August and September, Nutcracker auditions are held in every major city. With its lavish costumes, exquisite dancers, and brilliant musical compositions, young ballet students dream of dancing alongside the professional cast.
Many productions cast over 100 children for parts in the Party Scene, Battle Scene, and as Polichinelles with Mother Ginger in the Celebration. The competition is quite stiff for one of the coveted children's roles. The Party Scene requires the most skilled ballet students amongst the young dancers. A little-known fact is that girls sometimes are cast in the roles of the boy dancers in Party, depending on how many qualified boys audition. Because the same costumes are used year after year, one of the deciding factors in the selection of the cast is the size of the dancer. No matter the role, the dancer has to be able to fit into the costume.
Just in time for the beginning of Nutcracker season, Fossil Mountain Publishing is excited to announce the release of Prince Dustin and Clara: Deep in the Black Forest, a re-telling of The Nutcracker. The author, Daniel Lee Nicholson performed in The Nutcracker for 10 years. In his debut novel, he was sure to include the essence of the ballet, including many of the dance scenes. As Clara and the Nutcracker Prince, Prince Dustin, race to escape the wrath of Egon, they encounter one adventure after another deep in the Black Forest. The Black Forest is the setting of the Snow Scene. Nicholson incorporated much of the allure of the Black Forest in his book.
Nicholson's tale is both fantasy and adventure to appeal to both boys and girls; dancers and non-dancers alike. Prince Dustin and Clara: Deep in the Black Forest is available now for pre-orders at Amazon and other booksellers.
http://www.FossilMountainPublishing.com
About Daniel Lee Nicholson:
Daniel Lee Nicholson was born and raised in the Midwest. He has been a performer and ambassador of the performing and fine arts ever since his first performance as a soldier in The Nutcracker in Chicago. He resides with his wife in the Los Angeles area and works in Productions in the Media and Entertainment industry. Deep in the Black Forest, is his debut novel in the series Prince Dustin and Clara.
About Fossil Mountain Publishing:
The mission of Fossil Mountain Publishing LLC is to captivate and entertain; engage and inspire young readers and readers of all ages by publishing family-oriented books that promote reading and literature; technology and the arts. We strive to develop applications and to incorporate technology into our platforms so that our readers can fully immerse themselves in great stories.
http://www.FossilMountainPublishing.com