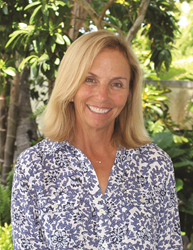 'These horrible events in foster care homes aren't isolated. They happen all the time!' - Mari Frankel
West Palm Beach, Fla. (PRWEB) April 04, 2016
Foster Shock, a powerful, new documentary making its world premiere at the Palm Beach International Film Festival, will share stunning accounts of what's really happening in some of Florida's privatized, foster care group homes – at the taxpayer's expense. "When children are taken out of an abusive home and put into foster care, you might think they're in a much safer place. The truth is, for many of these children, the pattern of abuse and neglect just continues," said Director and Producer Mari Frankel.
Florida was the first state in the country to fully privatize foster care in an attempt to save a desperately bad system, but what's the result of the state's $2.9 Billion annual investment in child welfare? Our investigation found six-digit salaries for CEO's of private companies running group homes, and little accountability or oversight, leaving some already traumatized foster children vulnerable to be neglected, drugged and sexually abused. Through stories from former foster youth and professionals working on the front lines of the foster care system, you'll hear firsthand about the years of individual pain and systematic failure.
Foster Shock was directed and produced by longtime Palm Beach resident, Mari Frankel, who has dedicated two decades to improving the lives of children who live in fear and uncertainty. For the last six years, she has served as a Guardian ad Litem, a volunteer trained by the state to act as an advocate for children in the court system. What "Miss Mari" has seen children endure has horrified her and compelled her to tell their stories in her first documentary film.
"There is unacceptable and then there's disgraceful," said Frankel. "We need to change the system to protect these children from being hurt over and over again. I hope Foster Shock will let people see the dysfunction under privatization and move them to demand action."
Foster Shock will have two screenings during the Palm Beach International Film Festival. The first showing is Saturday, April 9th at 11 am at G-Star Studios, located at 2030 S. Congress Ave, West Palm Beach. The second showing will be Wednesday, April 13th at 8:25 pm at Muvico Parisian 20 located at CityPlace in West Palm Beach. The film is one hour with a Q&A after. Tickets are available through the Film Festival for $12.
Mari Frankel has served as a community advocate for the State of Florida Guardian ad Litem Program for the last six years. For the last 15 years, she has been on the board of Adopt-A-Family, a nonprofit that assists formerly homeless and income-challenged working families. Mari specifically assists with their after-school program, Project Grow, which serves children in K through fifth grade to build their social, emotional and educational skills. Foster Shock is a Miss Mari Film.
Brian Bayerl is the award-winning cinematographer and editor of Foster Shock. His work has been seen on PBS, Showtime and in numerous feature films, as well as premiering at the Sundance Film Festival and SXSW in Austin. Bayerl's films have been screened at prestigious locations such as the Andy Warhol Museum, the Whitney Museum and the British Museum in London. Portrait of America was screened in 3 countries and won Best Film at London's Raindance Film Festival.