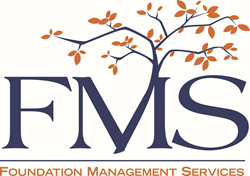 DALLAS (PRWEB) September 14, 2018
Foundation Management Services, Inc. (FMS), a home care management services firm, joined AccentCare, Inc., effective August 31, 2018.
Headquartered in Denton, Texas, FMS offers a variety of resources and services for home health and hospice agencies including medical coding, audits, educational workshops, and related support products.
"Through decades of experience, FMS has earned a reputation for providing essential training and service solutions to the healthcare industry," said AccentCare CEO Steve Rodgers. "We are excited to welcome FMS as an expansion of our service lines."
FMS will maintain its brand, staff, and operations to continue serving over 1,500 customers with tools, services, training, and consulting to improve quality of patient care and operational efficiencies.
###
About FMS
Founded in 1995, Foundation Management Services (FMS) is now an industry leader providing outstanding resources and comprehensive training for home health and hospice agencies. Utilizing highly experienced staff, the company offers coding, auditing, education and consulting services, as well as more than 125 products to help equip healthcare professionals in their pursuit of excellent patient care.
About AccentCare
AccentCare, Inc., headquartered in Dallas, Texas, is a nationwide leader in post-acute healthcare and specialized care management. The company employs 23,0000 individuals across 14 states and has over 30 strategic partnerships with insurance companies, physician groups and major health systems across the country.