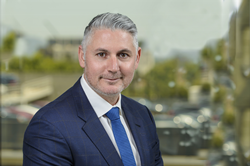 LOS ANGELES (PRWEB) May 16, 2019
With each passing day, the demand to switch to solar and other clean energy sources grows more pressing. Earth's mean temperature continues to rise and its ill effects become ever more apparent and threatening. We have an urgent, global obligation to reduce carbon emissions, and there is no better time than the present to begin the process in earnest.
Nicki Zvik, founder of Green Solar Technologies, recognizes the urgency to prevent the steady rise in global temperatures. He states, "Climate change is an imminent danger that is affecting us all, and it needs to be addressed. We have the ability to correct the problems we're facing, and it's time to stop just talking about the positive changes we can make and start implementing them."
According to the UN Intergovernmental Panel on Climate Change, global temperatures have increased 1 degree Celsius since pre-industrial levels—two-thirds of the way to the maximum 1.5 degrees C increase the Earth can withstand before we witness a disastrous and possibly irreversible result.
And according to climate-change professionals at NASA, "The current warming trend is of particular significance because most of it is extremely likely (greater than 95 percent probability) to be the result of human activity since the mid-20th century and proceeding at a rate that is unprecedented over decades to millennia." The human contribution to the global temperature increase is largely due to the way we obtain our energy (drilling, mining, etc.) and to the methods by which we then produce our energy, as well as to the greenhouse gases that are emitted into the environment from the energy itself.
The most common processes by which we obtain fossil fuels are mining and drilling--both of which are extremely dangerous and which harm the environment and, more personally, the health of the workers who extract them. Drilling natural gas wells is particularly harmful to the environment because it escalates the progression of global warming. This is because the methane (a greenhouse gas that is anywhere from 34x-86x more capable of trapping heat) emitted from the natural gas during the process.
"With the technology our society has developed to provide us other means of producing energy, it's shocking that the world still depends so heavily on fossil fuels to produce energy. I founded Green Solar Technologies as a way to improve consumer's lives financially but, more importantly than that, to contribute in the most meaningful way I know to creating a healthier environment for everyone," states Nicki Zvik.
Solar power systems are able to produce clean energy by harnessing energy from the most powerful energy source in our solar system: the sun. By using the most natural and virtually unending resource we have, we can eliminate any need to use fossil fuels.
Zvik wraps up his thoughts, stating, "In addition to their seriously detrimental impact on the environment, fossil fuels are a limited resource that we are rapidly depleting. So why would we not want to move as quickly as we can to switch to other, far superior sources of energy? Our environment is being critically jeopardized by fossil fuels, but we have the ability to heal it. Unfortunately the time we have to make necessary changes is short. We can do this, but we need to work together on a global scale, and we need to act now."
Nicki Zvik is the founder of Green Solar Technologies and real estate investment company, Spectrum Properties LLC.