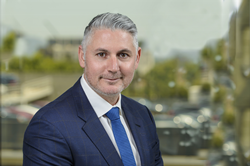 LOS ANGELES (PRWEB) January 13, 2020
Solar energy has taken the world by storm with residential solar panels becoming the new normal and fossil fuels quickly becoming the energy source of the past. But beyond the residential triumphs within the industry, solar is now taking over the corporate world.
Nicki Zvik, Founder of Green Solar Technologies, recently commented on Target's announcement that they have reached their goal of installing solar panels on 500 of their locations across the nation, stating, "Target's recent announcements further prove just how much solar energy is surging ahead of fossil fuels. When a massive company like Target puts their faith into solar to power their stores, it shows extreme confidence because they know that if they can't power their stores adequately, they won't be able to run their stores effectively."
And now another corporate giant is following suit, but this time they're taking it global.
According to an article written by Emanuela Barbiroglio published on Forbes, "The world's largest brewer, AB InBev, together with the German company specialized in the renewables sector BayWa r.e., announced a record corporate solar power deal on Thursday. The 10-year Virtual Power Purchase Agreement (VPPA) is part of AB InBev's 2025 Sustainability Goals...The multinational drink and brewing company based in Leuven, Belgium, will buy 100% renewable electricity for its operations and will see power supplied from two solar farms with a combined output of almost 200 MW."
Zvik commented on the news sharing, "GST is thrilled to hear about yet another corporate giant putting their faith in solar energy. Solar has the potential to fully light and power our world, and it will do just that someday. It seems that the more companies that get on board with solar energy, the more others tend to follow suit, like a snowball effect."
The Forbes article concludes, "This commitment will make AB InBev the largest corporate buyer of renewable electricity in the consumer goods industry, involving its operations across the UK, Russia, Mexico, the US, Australia, China and India."