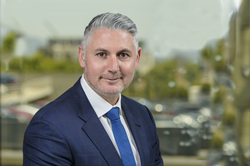 LOS ANGELES (PRWEB) January 16, 2020
Nicki Zvik, Founder of Green Solar Technologies and avid renewable energy advocate has become a leading voice in the solar industry providing progresive opinions on varying topics.
Most recently Zvik discussed his thoughts on the entrance into the solar industry by three corporate giants: Target, Budweiser, and world renowned business tycoon, Warren Buffett.
Regarding Target's recent achievement that they have installed solar panels on their 500th location, Zvik stated, "Target's recent announcements further prove just how much solar energy is surging ahead of fossil fuels. When a massive company like Target puts their faith into solar to power their stores, it shows extreme confidence because they know that if they can't power their stores adequately, they won't be able to run their stores effectively."
He made similar comments when Budweiser broke solar news. "GST is thrilled to hear about yet another corporate giant putting their faith in solar energy," he shared. "Solar has the potential to fully light and power our world, and it will do just that someday. It seems that the more companies that get on board with solar energy, the more others tend to follow suit, like a snowball effect."
But most notable for Zvik was the announcement made by Warren Buffett himself. Zvik commented, ""Buffett knows as well as the rest of us that the financial benefits of solar are uncomparable to fossil fuels. Over the years, the cost of solar has dropped exponentially and it continues to lower while the cost of fossil fuels are simultaneously rising simply because the sun is an infinite source of energy. Fossil fuels on the other hand are finite and extremely costly, not to mention extremely dangerous, to obtain."
Zvik adds, "Everyday the solar industry's success is skyrocketing. One thing that all three of these stories have in common is that people are realizing the potential of solar not just for the environment but from a business standpoint, further proving the economic benefits that solar energy has to offer."