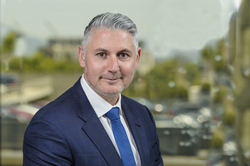 LOS ANGELES (PRWEB) February 03, 2020
California has long been a leading force in the progression of the solar industry setting and achieving ambitious goals before any other state.
Mentioned in an article written by Paul Rogers and published on The Mercury News, "n 2011, California lawmakers set an ambitious target for utilities to generate 33% of the state's electricity from renewable energy like solar farms and wind turbines by 2020. It seemed like a lofty goal. But California reached it two years early, hitting 34% by the end of 2018. As a result, air pollution is down in most places, and the state's greenhouse gas emissions have fallen 14% from their peak in 2004."
So it comes to no shock that Green Solar Technologies, one of the nation's leading solar companies, is headquartered in no other than Southern California.
Nicki Zvik, Founder of Green Solar Technologies and renewable energy advocate, shares, "When we began the journey of building GST, we knew that being based in California would have its benefits, but our state has come far further in the past few years than we ever could have imagined. California is well on the way to being the first state completely powered by renewable energy, and largely by solar energy. And this really speaks volumes simply considering the sheer size of California. Aside from a couple other states like Texas and Alaska, California is comparatively much more massive than other states in the US meaning that it has taken a lot more effort for us to achieve solar goals than it would almost any other state. Not to mention the population of California's large cities could have been seen as a huge obstacle, but we've continued to persevere and remain a leader in the green energy movement."
One of California's solar mandates that has recently taken effect as of January 1st, 2020, was that all new California homes up to three stories (including apartment buildings) be built with solar panels installed.
Zvik notes, "Now that the solar panel mandate has gone into effect, we at Green Solar Technologies are prepared to be busier than ever. Not only will we expect to be installing solar panels on new properties, but this mandate encourages homeowners of existing properties to jump on the solar train as well, which of course is just as well for the solar industry as it is for homeowners allowing most homeowners to nearly eliminate their electricity bills and become energy independent in a time where traditional forms of energy continue to rise in cost as the cost of solar energy is rapidly decreasing."