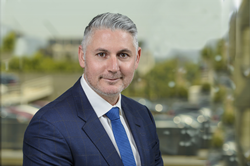 LOS ANGELES (PRWEB) September 03, 2019
There is no denying that Earth is getting warmer. Climate change has been coined by many as the current greatest threat to the human race. Because of this and many other reasons, solar energy has climbed to new heights over the past few decades as it has become incredibly more efficient and exponentially more affordable. But while there has been an increasing push for solar energy as well as other alternatives to fossil fuels, the very thing we are trying to avoid (devastating climate change) could be hindering our progression.
Green Solar Technologies Founder, Nicki Zvik, explains, "Since solar energy systems run on sunlight, many people don't realize that solar panels can actually be less efficient in extreme heat, which is why we tend to encourage people to install systems even during the winter months. With that said, the hotter our environment gets as a result of climate change, the less efficient solar panels could become. And hypothetically speaking, if we are unable to reverse the effects of climate change with renewable energy before it gets too hot, solar energy could be out of reach for many areas of the world."
Photovoltaics researcher, Ian Marius Peters, is quoted in an online Grist article by Linda Poon where he goes in-depth discussing the details of the recent findings and explaining the outcome of a mere one percent decline in solar energy generation.
The article reads, "A 1 percent drop in solar energy generation per panel might not seem like much, but if you take into account all the panels across the globe, it adds up. Forecasting solar energy demand is tricky, says Peters, but consider the assumption that solar will supply at least 50 percent of energy demand by 2100, and that by then, there will be billions of solar panels with a total installed photovoltaic capacity of some 20 terawatts. Just 1 percent of that could be enough to meet the energy demand of an entire country. 'A small effect on something huge can still have an appreciable impact,' Peters says."
The article continues quoting MIT researcher, Tonio Buonassisi, regarding the effect this could have on the economy, stating, "In the short run, the reductions will affect the solar energy market. 'Economic margins will remain low,' Buonassisi says. 'If you deprive a solar panel of 1 percent of energy generation, and let's say you drop from 3 percent [profit margin] to 2 percent, that's a 33 percent drop in your net revenue, so it makes a really big deal.'"
But can this potential downfall be prevented? Nicki Zvik believes it can.
"At the rates solar energy is going, I and the rest of GST are confident that we can win in the race against global warming," shares Zvik. "Solar energy is beginning to dominate fossil fuels in a way we didn't know would be possible so quickly. And with the push for the Green New Deal as well as the global push of the green energy movement, there shouldn't be need for concern. As long as we continue to spread the word regarding the importance of solar energy, and as long as people continue to receive that message the way they have been for years now, I believe we will be able to stop climate change before it stops us."
Nicki Zvik is the founder of Green Solar Technologies and Spectrum Properties LLC.