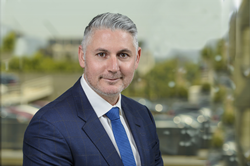 LOS ANGELES (PRWEB) February 06, 2020
As the solar industry continues to break headlines, Nicki Zvik, Founder of Green Solar Technologies continues to share his opinion on some of the most talked-about topics including the discovery of a new rhodium molecule and the projected future of the solar industry within California and also the nation as a whole.
Recently quoted in an article published on Solar United, Nicki Zvik stated, "There's nothing that exhilarates us at GST quite like the news of advancements that are going to propel the solar industry forward and that could quite literally change the future of the world….Efficiency is a huge factor in creating a quality solar energy system. And though this molecule is currently being discussed for the powering of cars, it can be seen as the beginning of something much greater. With great minds continuing to make breakthroughs in solar technology, we can assume that the future solar landscape will be far more prestigious than we ever could have imagined when we first began the journey only decades ago."
And while Zvik has expressed his enthusiasm for the solar industry, he also has remained a realist. Another recent article published on Energy Daily explained, "According to an article written by Mihai Andrei published on ZME Science, "EIA expects the addition of 42 gigawatts (GW) of new capacity in the US in 2020. Solar and wind represent almost 32 GW of these (76%). Wind accounts for the lion's share of this (44%), followed by solar at 32%. Natural gas will only account for 22% of this new energy."
To this, Zvik responded, "While these numbers are very promising, we need to make clear that this doesn't mean that three-fourths of energy generated will be from renewable sources. Rather it means that renewable energy will have a much larger capacity for energy generation than natural gas."
However he continued in the article with a positive outlook stating, "With so much talk of the U.S. and eventually the entire world running on solar, we will eventually use all of this solar capacity and much more. This is just the start. And even if the U.S. doesn't utilize all of this capacity in 2020, the point is that it's there for future use and it sets us on the right track to becoming a renewable-powered country...Last year was GST's most prosperous year yet, and we have even higher standards this year. The solar industry is growing at unstoppable rates, and we know we can reach new heights this year with the world becoming more and more receptive to and excited for the potential of solar power."
But most recently, Zvik dove into the impact California has on the solar industry. In this article published on Yahoo Finance he goes further in depth in regards to the solar mandate recently gone into effect in California, explaining, "When we began the journey of building GST, we knew that being based in California would have its benefits, but our state has come far further in the past few years than we ever could have imagined. California is well on the way to being the first state completely powered by renewable energy, and largely by solar energy. And this really speaks volumes simply considering the sheer size of California. Aside from a couple other states like Texas and Alaska, California is comparatively much more massive than other states in the US meaning that it has taken a lot more effort for us to achieve solar goals than it would almost any other state. Not to mention the population of California's large cities could have been seen as a huge obstacle, but we've continued to persevere and remain a leader in the green energy movement...Now that the solar panel mandate has gone into effect, we at Green Solar Technologies are prepared to be busier than ever. Not only will we expect to be installing solar panels on new properties, but this mandate encourages homeowners of existing properties to jump on the solar train as well, which of course is just as well for the solar industry as it is for homeowners allowing most homeowners to nearly eliminate their electricity bills and become energy independent in a time where traditional forms of energy continue to rise in cost as the cost of solar energy is rapidly decreasing."