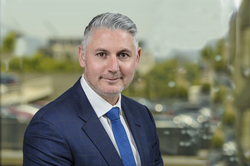 LOS ANGELES (PRWEB) November 18, 2019
Temperatures across the nation are dropping and dropping fast, and in many areas of the nation, temperatures are the lowest they've been at this same time of year in decades. So many are wondering, "What does this mean for the solar industry?"
Founder of Green Solar Technologies, Nicki Zvik, recently pointed out the positives of frigid weather when it comes to solar panels. He explained, "Even though we may be fighting frostbite this year, the colder weather is actually beneficial for solar panels, especially as our days get shorter. This is because solar panels are more efficient in colder temperatures, so what we lack in sunlight, we make up for in efficiency."
That being said, solar panels tend to work just as well in the winter as they do in the summer so home and business owners will never have to worry about creating enough electricity, and they can also continue to reap the financial benefits of solar year-round.
But beyond the colder weather, there are other concerns that arise in the winter months. One of them being the concern of snow blocking the sunlight from being absorbed by the solar panels.
"One of the great things about rooftop solar panels is that they're installed on an angle," shared Zvik. "This is to prevent debris like leaves and snow from collecting on the panels and preventing the sun to shine through them. And even if snow does collect a bit on the panels, it's very easy to clean off from the ground with the right tool. The angle is also optimal for sunlight absorption, so should there be cloudy winter days, the solar panels are able to soak up and store every bit of sunlight possible. So as it turns out, winter isn't so bad after all...at least when it comes to maintaining a functional and beneficial solar panel system."
Nicki Zvik is the founder of Green Solar Technologies and Spectrum Properties LLC.