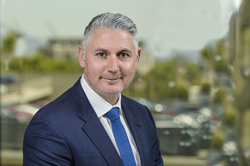 LOS ANGELES (PRWEB) November 14, 2019
Until now, California was mandated that all new homes and apartment buildings (up to three stories) be built with rooftop panels beginning January 1st of next year, but a recent discovery of an escape clause will change all of that.
The California Energy Commission is now allowing new homes built to rely on offsite solar panels for power, rendering the original mandate of rooftop solar obsolete.
According to a Los Angeles Times article written by Sammy Roth, "Under a proposal from the Sacramento Municipal Utility District, home builders could choose to take credit for electricity generated by existing solar farms, instead of building houses with rooftop panels. Homeowners or renters would receive guaranteed energy bill savings of at least $5 per kilowatt of solar power a year, or about $20 annually for a typical household...Rooftop solar installers say the program would be a bad deal for many consumers. The California Energy Commission estimated its rooftop solar requirement would save the average single-family home about $35 per month, with mortgage payments rising but energy bills falling even more."
Nicki Zvik, Founder of Green Solar Technologies, weighs in stating, "What the California Energy Commission is failing to realize is that rooftop panels have far more benefits for homeowners than offsite panels. While panels out in a field or desert do have their place in creating a carbon-free society, rooftop panels offer homeowners energy independence and allow them to use the energy they generate themselves how they see fit, meaning they can store excess energy for when they might need it or sell any extra energy back to the utility companies to earn some extra income."
When homeowners are forced to rely on utility companies for electricity, even if that electricity is generated by solar, they are left at the mercy of the same utility companies that have caused a multitude of problems over the years like deadly fires, skyrocketing electricity bills and widespread, prolonged power outages.
If home and business owners are forced to get their electricity from solar plants, there will be no guarantee that the utility companies will not shut off power when they deem necessary.
In addition to possible blackouts, homeowners will lose the value that would've been added to their homes with the addition of rooftop panels. According to Zillow, solar panels can add tens of thousands in value to a home depending on the location, and they also provide incredible savings by creating energy independence.
"So many of our customers at GST tell us that their electricity bills are nearly nonexistent with the addition of solar panels on their homes," shares Nicki Zvik. "It will be a shame to hinder people financially by essentially taking away the rooftop solar mandate that was expected to be one of California's biggest environmental and economical achievements in years."
So what will happen come January 1st, 2020? We'll all have to wait and see, but according to Zvik, the solar industry will continue to push forward.
"We're not going to stop because of a bump in the road. We can't let this hinder our progress, rather we need to let it encourage us to be resilient and innovative in our approach to achieving our goals of becoming a 100 percent renewable nation," says Zvik.