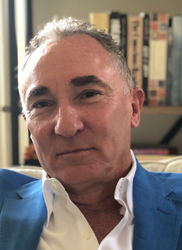 It has also brought more attention back to angel and early stage investing. That mix – strategy and experience, applied in early stage to emerging cannabis companies – is PGP's wheelhouse. - Michael Apstein
FORT LAUDERDALE, Fla. (PRWEB) February 05, 2020
Primary Growth Partners' (PGP), a premier advisory group focused on the California cannabis industry, Founding Partner, Michael Apstein, will be speaking at Kahner Global's Cannabis Private Investment Summit on February 11, 2020 in Fort Lauderdale, Florida. The private wealth event will take place at Greenspoon Marder LLP, 200 E Broward Blvd., Suite 1800.
Apstein will be speaking on the Cannabis Valuations and Sourcing Early Stage Deals panel alongside Michael Scott, Founder and CEO of Cannapreneur Partners, and Christopher Marrie, Partner of HPK CPAs and CPAs. Moderating the panel is Bill Brothers of Towers Investment Trust.
"I am looking forward to speaking at another important Kahner Global Cannabis Investment Summit," said Apstein. "As the industry continues to go through a significant reset, and investors come to grips with failures and contraction at some of the previously high-flying companies, there is a renewed focus on sound strategy, management experience, and operating know-how. It has also brought more attention back to angel and early stage investing. That mix – strategy and experience, applied in early stage to emerging cannabis companies – is PGP's wheelhouse."
"Once again, we're seeing the investment trends in cannabis change from investors hesitant to fund plant-touching companies, to jumping on opportunities to fund fast-growing, hyped-up cannabis companies, to now looking at more strategic opportunities ranging from early stage to more mature companies with unique value propositions," said Noa Kahner, founder of Kahner Global. "Our highly curated summits for institutional investors, family offices and ultra high-net-worth investors are a great place for unique and intimate experiences that bring investors and entrepreneurs together."
The Cannabis Private Investment Summit Series is a leading educational conference offered exclusively to high-net-worth investors interested in the burgeoning cannabis industry. Each summit hosts approximately one hundred highly vetted investors and another select group of top entrepreneurs, thought leaders, and movement-makers. These events are great opportunities to network, learn about cannabis and find opportunities in the industry.
To learn more about the Cannabis Private Investment Summit in Florida, please visit http://www.cannabrunch.net. For more information on Primary Growth Partners, visit http://wearepgp.com.
About Primary Growth Partners
Primary Growth Partners (PGP) fulfills mission critical roles for legacy, early stage, and emerging cannabis companies. As a hands-on stakeholder, PGP brings deep operating expertise across Strategy, Branding, Marketing, Operational Readiness, and Legal Compliance. PGP works with investors seeking direct investment opportunities presented by PGP Clients.
About Kahner Global
Kahner Global specializes in curating high-level investor conferences and events. The Cannabis Private Investment Summits are the premier conferences for institutional investors, family offices, and ultra-high-net-worth investors. Hosted annually in New York City, Toronto, Fort Lauderdale, Beverly Hills, and soon to be San Francisco, the summits provide a highly bespoke conference experience and bring optimal deal flow to attending investors and entrepreneurs.