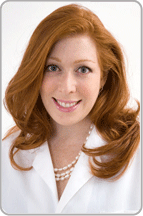 We have new ways to address wrinkled skin, including new minimally invasive procedures and new bio-identical ingredients that make the dermatologist's office a site for discovering younger skin.
NEW YORK (PRWEB) February 25, 2019
"We have new ways to address wrinkled skin," observes Dr. Suzanne Friedler, a dermatologist with Advanced Dermatology PC, "including new minimally invasive procedures and new bio-identical ingredients that make the dermatologist's office a site for discovering younger skin."
"Two key reasons our skin develops wrinkles," explains Dr. Friedler, "are due to repeated facial movements like smiling and frowning, which cause 'dynamic' wrinkles as our skin is pulled by muscles. Also, our skin's underlying framework gradually breaks down, creating furrows that our skin settles into. Today's anti-wrinkle innovations can address both – and, in some cases, can be combined to maximize results."
According to the American Society of Plastic Surgeons (ASPS), patients have overwhelmingly elected wrinkle treatments, with the 2017 combined total of botox-type injections, skin fillers and laser treatments coming in at 10.5 million. Five years earlier, that combined total stood at 8.6 million.
"With 'botox,' we've seen ongoing effectiveness and patient satisfaction," notes Dr. Friedler. "And fillers have come a long way in terms of ingredients and our ability to provide a tailored approach. Also, we're better able to use lasers to rejuvenate older skin."
Price tags, according to the ASPS, can run from under $200 for specialized facials into the thousands for more involved treatments, like lasers. "Important considerations also include recovery time and whether touch-ups are needed," notes Dr. Friedler. "Today's patients can craft an approach suited to their desires, lifestyles, and pocketbooks."
To help prospective patients with the choices, Dr. Friedler offers the following suggestions:
5 Tips on Choosing the Best Wrinkle Treatment for You
1. 'Resurface' to zap new life into your skin: "Resurfacing treatments, including microneedling and lasers," explains Dr. Friedler, "actually work below the surface, stimulating renewal of the collagen that supports our skin and keeps it taut. Stimulating collagen alleviates the furrows that contribute to wrinkles. In 2004, the Fraxel® laser fine-tuned treatments to minimize side effects: the outpatient procedure is brief, and downtime is typically minimal. Patients usually need a series of three to five treatments. Results can last for years."
2. 'Plump' your skin with dermal fillers: "CosmoDerm® and CosmoPlast® bio-identical collagen arrived in 2003, and Juvéderm®'s hyaluronic acid, or 'HA,' followed in 2006," notes Dr. Friedler. "In addition to losing collagen as we age, our skin loses HA, which holds moisture and keeps our skin firm. And, in terms of HA, today's patients have a number of choices, from the expanded Juvéderm® suite to the Restylane® line-up. Other non- HA options include Radiesse & Sculptra. Different formulations target different wrinkles: fine lines, as well as deeper wrinkles and loss of volume. With both types of filler injections, the outpatient procedure is brief, with little down time. Touch-up time frames vary, from several months to up to two years depending on which filler is used."
3. Stop dynamic wrinkles in their tracks with 'botox': "Since Botox®'s arrival in 2002, we have other brands, including Dysport® or Xeomin®," notes Dr. Friedler. "The key ingredient – botulinum toxin – is a neuromodulator: It restricts muscle movement to lessen dynamic wrinkles. Regular touch-up injections are typically needed every 4-6 months. But ongoing use can help the effects last longer."
4. Consider ordering a 'combo': "Different treatments target different wrinkles," says Dr. Friedler. "Also, we've seen that combining treatments, for example 'botox' with fillers or "botox" with lasers or other tightening treatments can create a synergistic boost. Likewise, microneedling with HA – we offer Collagen P.I.N. – can have a bonus effect in terms of stimulating collagen while replenishing hyaluronic acid."
5. Choose your doctor with care: "Carefully review your doctor's portfolio," advises Dr. Friedler. "Make sure you feel comfortable communicating. Your doctor is your key resource for understanding the choices and choosing the option that is best for you."
Suzanne J. Friedler, M.D. F.A.A.D., is a board-certified fellow of the American Academy of Dermatology, with expertise in many areas of medical and cosmetic dermatology. She has been with Advanced Dermatology PC since 2002.
Advanced Dermatology P.C. and the Center for Laser and Cosmetic Surgery (New York & New Jersey) is one of the leading dermatology centers in the nation, offering highly experienced physicians in the fields of cosmetic and laser dermatology as well as plastic surgery and state-of-the-art medical technologies. http://www.advanceddermatologypc.com.