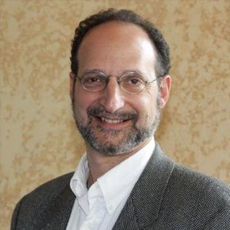 We are focused on delivering a positive and personalized user experience, for both patient and provider, improved patient outcomes, uncovering deeper insight into user behavior, all with the broadest possible reach
RICHMOND, Va. (PRWEB) July 19, 2018
The US Patent and Trademark Office (USPTO) granted LifeWIRE another patent that covers its pioneering patient communication technology platform that facilitates on-going provider-patient engagement and insight through personalized, automated remote dialogue.
USPTO Patent #10,025,906 is LifeWIRE's fourth utility patent on which it has based its cloud-based communications platform that enables continuous, two-way dialogue, data collection, and insight between providers and their clients/patients in healthcare and other industries.
LifeWIRE's portfolio of patents in the US and Canada dates back to 2005. It covers LifeWIRE's engagement, support, and enhancement of the patient experience while enabling the healthcare provider to better communicate, deliver care, influence and monitor patient behavior.
Howard Rosen, LifeWIRE's Founder and CEO, saw the need to bring a more human approach to the digital provider-patient dialogue that would counter the stark impersonality and limitations of current digital communications within the healthcare industry.
"We are focused on delivering a positive and personalized user experience, for both patient and provider, improved patient outcomes, uncovering deeper insight into user behavior, all with the broadest possible reach," Rosen said.
Already proven effective as a communications, monitoring, and data capture tool for people, living with depression, anxiety and PSTD, LifeWIRE has started working with leading anesthesiologists across the country.
"Anesthesiologists are under pressure to differentiate themselves, demonstrating how they add value to the patient, the healthcare team, and hospital," said Dr. Perrin Jones (Partner, East Carolina Anesthesia Specialists). "In our pilot with LifeWIRE, we experienced a significant drop in cancelled surgeries and increased revenues. As an interactive communications tool and preoperative portal guide, LifeWIRE reduces patient anxiety and engages the patient in the preoperative prep required for a successful procedure and outcome."
The purpose of the LifeWIRE utilization for Anesthesiologist clients is help reduce incidences of Day Of Surgery (DOS) cancellations and the lost revenues that ensues. In America, 30% of surgeries are cancelled. Conservative estimates has DOS cancellations costing over US$122 Trillion in addition to the lost revenue to healthcare providers and institutions, according to Dr. Jones. "LifeWIRE has put anesthesiology, already at center of pre-operative care, in an even better position to affect change in patient care, cost savings, and a reduction in same day cancellations," says Jones.
With its two-way communications capability and ability to personalize preoperative protocols, LifeWIRE enables continuous communication, instruction, and monitoring between the anesthesiologist and patient to help improve surgery prep. For Post-op, the platform similarly supports HIPPA compliant communications between the anesthetists and patient to help ease re-admission related issues automatically sending health records and reports to doctors identified by the patient as part of their circle of care.
About LifeWIRE (http://www.lifewiregroup.com)
LifeWIRE operates throughout North America with offices in Richmond, Virginia and Toronto, Canada. Providing a secure and interactive communication engine and population management tool though the LifeWIRE platform, organizations are able to communicate with individuals under their care anywhere, at any time, through any device. For the individual, it means they can engage when they want, how they want, about what and with whom they want at any time. As valuable as the two–way response is to the organization and the individual, it is the 'non-response as a response' that is also monitored and equally valuable. All LifeWIRE interactions are recorded and validated to FDA audit standards, tracked on a date/time basis, and managed by our clients. Captured data is used for advanced analytics that include customer engagement levels, customer behavior, service and operational levels, performance measurement, and predictive modelling.
For more information, please contact Jocelyn Brodie, Brodie & Co. at (416) 428-7705 or jocelyn@brodieandco.com.