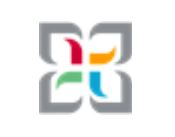 "A restaurant can do excellent business regularly, but if they are losing money in the process or not taking advantage of opportunities to lower costs, then they are at risk for financial challenges."
LONDON (PRWEB) January 29, 2020
Fourth has announced the release of their most recent infographic: 12 Ways to Increase Your Restaurant's Profitability. The infographic takes a look at several factors that play a role in a restaurant's success or failure.
According to Fourth, "A restaurant can do excellent business regularly, but if they are losing money in the process or not taking advantage of opportunities to lower costs, then they are at risk for financial challenges."
The infographic breaks down 12 tips that can help your restaurant increase profitability, decrease waste, and out-perform the competition.
To learn more about Fourth, view the infographic here.
About Fourth
Fourth is a leading provider of cloud-based cost control solutions to the hospitality industry - solutions that give customers complete control of their spending in all the key business areas including labour, inventory, purchase-to-pay, HR and payroll. Fourth works with multinational companies in the hospitality industry, including Fullers, Gaucho, Hilton, Krispy Kreme, Leon, Caffé Nero, Soho House, Subway, wagamama and Stonegate, equating to over 52,000 users worldwide.