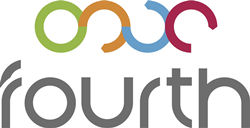 ORLANDO, Fla. (PRWEB) September 12, 2019
WHAT:
As the largest food and beverage experience in the southeast, the 2019 Florida Restaurant and Lodging Show will bring together thousands of industry peers to discuss emerging trends, strategies to boost profits and how to engage customers in unique and memorable ways.
On day-two of the event, Fourth, which recently merged with HotSchedules to provide the restaurant and hospitality industry's only integrated workforce, cost control and inventory management solutions, will lead a panel discussion titled "How to Build a Winning Culture: Tips for Decreasing Turnover, Managing Risk and Navigating Complex HR & Regulatory Compliance." During the discussion, Fourth will share insight to help restaurant and hospitality operators attract, retain and lead a stronger workforce, manage labor risks, engage workers and create a winning culture.
WHO:
Chris Cona, vice president of business development, Fourth
Cona was the founding partner & president of Choice HR (2005-2018), a leading professional employer organization (PEO), which was acquired by Fourth in 2018. He serves as Fourth's vice president of business development, working with the corporate & enterprise sales team to unlock the strategy for expanding HRO, PEO and Payroll services.
Kelly Roque, director of human resources, Fourth
Roque is a veteran HR leader with tremendous experience in all aspects of HR, payroll and benefits management. She leads Fourth's delivery of HR services and client support, helping Fourth's clients build & manage a more efficient, compliant and profitable business.
Nick Vojnovic, president, Little Greek Fresh Grill
Vojnovic is the president of Little Greek Fresh Grill, a leading brand in the fast-casual restaurant space. Since 2011, his leadership has helped Little Greek flourish from four locations to over 40 locations across Florida, Texas, Arkansas, Kentucky, Ohio and Illinois.
David Steffen, attorney, Constangy Brooks, Smith & Prophete LLP
Steffen has represented clients in both state and federal courts, before the Florida Commission on Human Relations, the Equal Employment Opportunity Commission, the Occupational Safety and Health Administration, the Department of Labor's Wage and Hour Division and the National Labor Relations Board. He has also advised clients on ways to manage their workers' compensation claims and how to properly enforce employment policies.
WHERE:
Florida Restaurant and Lodging Show
Orange County Convention Center
Room: W208 B
Session Number: M110
Session Title: How to Build a Winning Culture: Tips for Decreasing Turnover, Managing Risk and Navigating Complex HR & Regulatory Compliance
WHEN:
Monday, September 16, 2019, 12:00 p.m. – 12:50 p.m., ET
For more information and to register: https://www.compusystems.com/servlet/ar?evt_uid=613&trackingcode=FLWEB
About Fourth
Fourth provides complete, end-to-end restaurant and hospitality management solutions that empower operators to optimize profits, enhance guest satisfaction, improve employee engagement and scale profitably. Developed by hospitality professionals for hospitality professionals, Fourth offers an intuitive, all-in-one hospitality operations technology platform for purchase-to-pay & inventory and workforce management – underpinned by advanced demand forecasting, predictive analytics and collaboration tools – as well as full-service payroll, benefits and HRO services. Founded in 1999, Fourth serves more than 1,200 customers in 60 countries. To learn more, visit http://www.fourth.com or follow on Twitter @fourthnews.