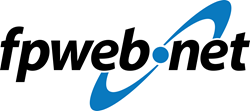 ST. LOUIS, MO (PRWEB) May 09, 2017
Fpweb.net, a managed services and cloud provider with a global infrastructure and headquarters in St. Louis, Missouri, now offers network engineer service among its managed services.
Fpweb has disrupted the IT industry with its expert, all-USA-based, 24/7 Absolute Support® on-premises, or in any cloud. Expanding on its menu of managed services, Fpweb now provides this managed operating system network engineer service in a monthly subscription model.
Fpweb's Network Engineer as a Service provides network monitoring and troubleshooting, Hyper-V and VMware management, and Active Directory management. It also handles Systems Center and WSUS, Group Policy, domain, and virtual infrastructure management.
Authentication, hardware health and maintenance, infrastructure end-of-life management, and network capacity planning are also included. DNS/DHCP/IP, as well as desktop support and OS patching for Windows, Mac, Linux are also covered, in addition to ISP management. VoIP management is also available as an add-on.
Register for a complimentary, 30-minute webinar about network engineer service on May 16.
Visit Fpweb.net to find out more and sign up for a 30-day trial. Email sales at fpweb dot net, or call 866-780-4678, to get started.