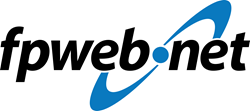 ST. LOUIS, MO (PRWEB) August 30, 2017
Fpweb.net, a SharePoint hosting and managed services provider with a global infrastructure and headquarters in St. Louis, Missouri, has simplified private cloud SharePoint hosting and dedicated SharePoint hosting.
Customers only need to choose their data plan and Fpweb provides unlimited data transfer, unlimited sites, unlimited users, a free SSL certificate, and a free 30-day trial for SharePoint 2010, 2013, or 2016 in a secure, private cloud. There is no setup fee and no contract. Fpweb provides a 100% uptime service level agreement, daily backup, and 24/7/365 all-USA support with a six-minute ticket response.
A turnkey solution, all that is needed for Fpweb.net to spin up a SharePoint site is the amount of storage and which version of SharePoint.
Companies that have developed custom code for their SharePoint site that does not work in Office 365 can move it to Fpweb's private cloud. And companies paying public clouds extra for persistent workloads, support, or private cloud-level security for compliance, can realize long-term cost savings with Fpweb.net.
"This checks the boxes of security and hybrid cloud," said Fpweb.net Founder and CEO Rob LaMear. "We've made SharePoint easy to consume and it fills the gaps of SharePoint Online. Since we can customize every environment, it can integrate securely across all clouds, including Office 365, Azure, AWS, and Salesforce."
SharePoint is the leading intranet, team site, and content management software from Microsoft. It allows better collaboration for more agility and innovation. SharePoint also includes workflows and routing, document management, file shares, dashboards and scorecards, business intelligence reporting, analytics, program and project management, blogs, and wikis.
Fpweb.net has been the first to host every version of SharePoint in the cloud and has managed 1.9 billion SharePoint logins since 1999. It has performed more than 5,000 custom SharePoint migrations, and also offers SharePoint consulting, SharePoint development and SharePoint administrator as a service, in addition to SharePoint migration and hosting solutions.
A certified Microsoft Cloud Solutions Provider and a member of the Cloud Security Alliance, Fpweb is HIPAA, Hi Trust, PCI, SOX, and ITAR compliance-ready. All of its data centers are fully-redundant and SSAE 16 SOC II Tier III certified.
Visit fpweb.net/sharepoint/hosting to get private cloud SharePoint hosting with Fpweb.net and fpweb.net/sharepoint/dedicated-hosting to get dedicated hosting for those needing highly available SharePoint server farms. Contact sales at fpweb dot net or call 866-780-4678 with any questions.