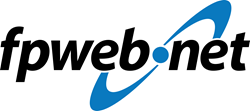 ST. LOUIS, MO (PRWEB) August 10, 2017
Fpweb.net, a SharePoint hosting and managed cloud services provider with a global infrastructure and headquarters in St. Louis, Missouri, has expanded its SharePoint migration services.

Migrating SharePoint environments to the cloud
Upgrading SharePoint environments to a newer version of SharePoint
Migrating to SharePoint from a different software
Migration tools package
Fpweb has been providing SharePoint services since 1999, managing 1.9 billion SharePoint logins, and performing 5,000-plus custom migrations.
For organizations looking to move their SharePoint environment from on-premises to the cloud, Fpweb.net can build their farm in a public cloud, private cloud, Office 365, or a hybrid scenario.
Microsoft ends its support for SharePoint 2007 in October 2017, meaning there will be no further updates or patches, leaving security vulnerabilities with versions of SharePoint older than 2010. Fpweb's team of SharePoint experts can migrate organizations needing to upgrade to a newer version of SharePoint.
Nine out of 10 Fortune 500 companies use SharePoint for their intranet sites. It is a better value collaboration tool for search, CMS, mobile, news, and secure file sharing than Confluence, Alfresco, or Sitecore. Fpweb.net will provide a custom SharePoint migration checklist so there is no guessing on what will be done, by who, and by when.
Fpweb.net uses a blend of the industry's best SharePoint migration tools that would exceed $25,000 if purchased separately. Plus, most of the SharePoint migration tools available require users to work within the environment themselves. With Fpweb, it's like setting an autopilot.
Visit fpweb.net/sharepoint/migration for more information and to get a quote. Email sales at fpweb dot net, or call 866-780-4678, with any questions.