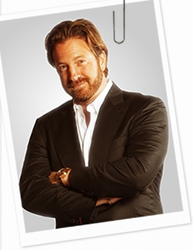 La Jolla, CA (PRWEB) January 29, 2014
Frank Kern has been recorded on video dozens of times in seminars, training, interviews, and from video testimonials of his clients. Unfortunately all of these Frank Kern videos are dispersed over hundreds of different Youtube channels from different users without one concise place for someone to find all the best videos.
Last week, a new Frank Kern Vimeo channel was launched in order to syndicate the best of Frank Kern.
"We actually acquired the channel a year ago when we found the 'FrankKern' username was available but since then, it has just sat as we have worked on other projects. Now we plan on filling out the Vimeo channel with a compilation of the best videos of Frank that we can find," said Frank Kern's Social Branding SEO manager Rick Porter.
The channel plans on featuring useful training, funny video clips, and video testimonials from clients and even celebrities such as Tony Robbins as featured in this video.
"Frank Kern has a lot of fans, and we want to make sure it's easier for the internet community to find the video material that is out there on the web while also encouraging fans to go to the channel and engage with comments. Vimeo can provide a great social experience just like Youtube does, and since most all the videos are already on Youtube, we wanted to diversify the content and provide it on Vimeo.com," said Porter.
The new Frank Kern video channel can be found here at https://vimeo.com/frankkern.
About: Frank Kern is a marketing consultant in La Jolla, CA working with entrepreneurs to help them double, triple, and even quadruple their business using his innovative online marketing strategies. For more information on consulting or coaching opportunities with Frank, visit his official website at http://FrankKern.com.