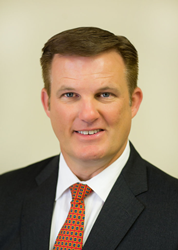 FRANKENMUTH, Mich. (PRWEB) November 14, 2022
Frankenmuth Insurance, a regional insurance carrier based in Frankenmuth, Michigan, is pleased to announce Greg Wilkes of Auburn, Alabama, will be joining its Agency Advisory Council at its fall meeting in November. Frankenmuth Insurance formed its Agency Council in 2009 and selects high-caliber agents from across all its operating regions to provide the agency perspective on company strategic issues. Members of the Frankenmuth Insurance Agency Council address issues of mutual, strategic interest, providing valuable insight that helps strengthen the company's partnerships with all agencies.
Wilkes is the Chief Executive Officer for Insurance Solutions Group, a member of Sunstar Insurance Group, and has been in the insurance business for 27 years. Insurance Solutions Group began as a single office in 2004 and has since expanded to six locations serving its clients in 31 states.
"Our Agency Council members bring key industry experience, knowledge, and insights for us to continue to grow and evolve in this ever-changing industry," said Fred Edmond, President and CEO of Frankenmuth Insurance. "Greg's unique industry experience will bring additional insight to the Agency Council."
# # #
About Frankenmuth Insurance
Insurance exists to provide peace of mind, and Frankenmuth Insurance has been protecting individuals, families, and businesses for more than 150 years. We truly care about the people we serve and strive to be your insurer of choice. We partner exclusively with more than 700 independent agencies to customize business, home, auto, and life insurance policies and surety bonds. Headquartered in Frankenmuth, Michigan, and doing business in 15 states, Frankenmuth Insurance is financially sound, with $2 billion in assets. The company has an AM Best rating of "A" (Excellent). For more information, visit: fmins.com.