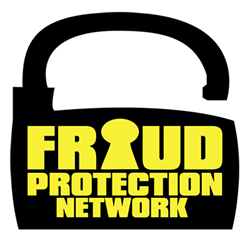 The staff at the fraud protection network has been great and they have stopped me from being scammed on numerous occasions!John H (Cali)
Hallandale Beach, Fl (PRWEB) November 07, 2013
A recent incident in Fairfax County, Virginia, demonstrates the value of the FraudBuster Report service for clients of Fraud Protection Network (FPN). Tony L., a resident of Fairfax County Virginia and a client of FPN, received an unsolicited phone call inviting him to invest in a real estate project. Tony was tempted by the prospects of large returns on his initial investment. Before risking any of his hard-earned cash, however, Tony decided to request a FraudBuster Report on the company and its real estate investment project.
FPN's team immediately went to work to investigate the investment opportunity and quickly identified a number of major red flags and scam signals:

The phone call came from an apartment and not an actual corporate office.
The telephone number was unlisted and was not associated with any corporate entities; further contacts came from voice-over-Internet (VOIP) numbers that are typically not associated with any particular address or organization.
The corporate website address provided by the caller was an inactive site parked with Go Daddy.
The caller identified himself to as a Registered Investment Advisor (RIA). FraudBuster Reports discovered that the individuals and the investment advisory firm's registration is currently inactive. These activities could constitute serious violations of both federal and securities laws.
The Financial Industry Regulatory Authority (FINRA) listed the company name as inactive and one of the individuals involved in the real estate project was listed under different aliases with FINRA.
The FraudBuster Report investigative team identified several instances in which the two individuals in question had moved to a new company while continuing to solicit investments for a previous one.
The two individuals soliciting funds from Tony had a history that included numerous aliases and moves within the industry and within the U.S.; preliminary investigative efforts uncovered at least 21 different addresses for these individuals. A publication in a local newspaper called the New Times, indicated that one of the involved individuals had a history of fraud in Germany.
Five separate judgments and liens had been entered against the two individuals involved in the real estate investment project; two of these were federal tax liens amounting to $6,986.00 and $64,565.00.
By seeking the help of the professional investigative team at FPN and obtaining a FraudBuster Report before risking any money, Tony L. was able to avoid significant financial losses that would have amounted to $500,000 or more.
According to Edward Margolin, the chief executive officer of FPN, the success of cons and scams depends on their appeal to certain basic principles of human nature. Scammers typically use these four factors to persuade potential investors to send money:

Risk
Greed
Urgency
Scarcity
By presenting the fraudulent investment as a sure thing with little or no risk, representing the potential return on investment as unrealistically and attractively high and emphasizing that investors must act now and that available shares are very limited, scammers can often take advantage of eager investors. Tony L. understood the risks inherent in real estate projects and other unsolicited investment opportunities. Because he took the time to contact FPN and order a FraudBuster Report, Tony was able to avoid becoming the victim of these criminal scammers.
About Fraud Protection Network:
Founded in 2012, the FPN's mission is to protect Americans from consumer and investment fraud. The due diligence performed by FPN staff can provide advance warning of scams and frauds in the national marketplace and can allow investors and consumers to make wise choices regarding their purchases and investments. FPN is committed to serving its clients with the most innovative and advanced services possible.
Contact:
Fraud Protection Network
Edward Margolin, CEO
855-203-0683
Website: http://www.fraudprotectionnetworkinc.com
Email: info(at)fraudprotectionnetworkinc(dot)com
Related Link
Fraud Protection Network Inc.
Video with caption: "FPN Keeps Investors Happy and Protected with Total Protection Against Fraud." Youtube: https://www.youtube.com/watch?v=ocieWK1hDq8
Vimeo: https://vimeo.com/user21517503/review/77026680/f1bb50fd70