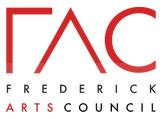 FREDERICK, Md. (PRWEB) March 19, 2021
The Frederick Arts Council announces an installation featuring the work of Keedysville artist Christian Benefiel on view at FAC's 11 W. Patrick Street Pop-Up gallery.
Benefiel's work explores interconnected constructions of elements that rely on each other, rather than glue or nails, for cohesion. The shapes and systems he creates reflect the nature of domestic relationships, cultural norms, as well as the vast hidden systems of global and universal forces that influence us all.
The installation, "Trying to make Aurica without breaking Pangea," represents a process so large and slow that it becomes abstract, a metaphor on which to project individual experience with cycle and change.
"Benefiel's work is both complex and accessible. His installation exemplifies the Frederick Arts Council's commitment to presenting accomplished artists to our community," said Louise Kennelly, executive director of the Frederick Arts Council.
Benefiel's installation appears to be exploding out of the window and features hundreds of thin wood pieces that create a large balanced and interdependent structure that is lit at night. Because the sculpture is designed as a site-specific piece in the window, it can be viewed from the outside and is accessible at any time.
Benefiel will present a live virtual artist talk along with over events associated with this installation. Visit FrederickArtsCouncil.org> News and Events> Calendar for more information. The installation is made possible with support from the Ausherman Family Foundation.
Benefiel is currently an assistant professor and area coordinator at Shepherd University for Sculpture. Benefiel is an accomplished sculptor who has been the recipient of multiple Maryland State Arts Council Individual Artist Grants, a Fulbright Research Grant, and a Roth Endowment Award, among other honors.
To learn more, visit christianbenefiel.com.
About the Frederick Arts Council
The Frederick Arts Council invests in a vibrant and cohesive arts community for the people of Frederick County. The organization fosters an environment where the arts flourish in the community through grants and scholarships, arts advocacy, and links to essential resources. FAC is responsible for large-scale programming such as the Frederick Art Center, Frederick Festival of the Arts, Sky Stage, Frederick Arts Plan Initiative, Art in the Park, and Frederick's 's Arts in Education grants. For more information about the Frederick Arts Council visit http://www.FrederickArtsCouncil.org.