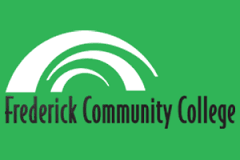 "We are looking forward to celebrating their incredible athletic accomplishments and contributions to FCC," FCC President Elizabeth Burmaster said. "While at FCC, these individuals didn't just set themselves apart as athletes. They were valuable student leaders who represented the best of FCC."
FREDERICK, Md. (PRWEB) March 02, 2020
Frederick Community College has named nine new members to its Athletics Hall of Fame. The 2020 Hall of Fame class will be inducted during a ceremony and dinner celebration on Saturday, May 2, 2019. The event is open to the public and tickets are now available for purchase.
The 2020 inductees are:

Darrick Bowens (Men's Basketball) – 1987-1989
Don Boyd (Men's Basketball and Baseball) – 1979-80, 1984-85
Alex Buccilli (Baseball) – 2009-2010
Keith Collins (Men's Soccer) – player 1987-1988, Assistant Coach 1993-1994, Head Coach 1995-2001
Danny Dierdorff (Baseball) – 2010-2011
Matt Morton (Golf) – 1993-1994
Neal Pitt (Men's Basketball) – 2006-2008
Danielle Thomas (Women's Basketball) – 2000-2001
Judy Whims-McGraw (Women's Basketball and Volleyball) – 1996-1998
"We are looking forward to celebrating our inductees for their incredible athletic accomplishments and their contributions to both FCC and our community," FCC President Elizabeth Burmaster said. "While at FCC, these individuals didn't just set themselves apart as athletes. They were valuable student leaders who represented the best of FCC in our county, state, and region."
The inductees make up the seventh Hall of Fame class, bringing the current number of FCC Hall of Famers to 58.
"On behalf of the Department of Athletics, I congratulate these nine outstanding former student-athletes on their well-deserved induction into the FCC Athletics Hall of Fame," said Chad Smith, FCC Director of Athletics. "We welcome our new members and thank them for their commitment to excelling at a high level here at FCC and beyond. They serve as incredible role models for our current student-athletes on what it means to succeed."
Event Details:
Ceremony will be held on Saturday, May 2 in the Cougar Grille (located in the FCC Student Center).
An informal happy hour will begin at 5 p.m., followed by dinner and the award ceremony.
Note: a student-led tour of the FCC main campus will be offered at the conclusion of the FCC baseball game against CCBC-Essex, which begins at noon.
Tickets:
Tickets are $50 per adult (ages 16 and older), $20 per child (ages 10-15), free for children aged nine and under.
Tickets are available for purchase online until April 20. Click here for more information.
If you have questions, contact Laura Scafide at 301-624-2713 or lscafide@frederick.edu.