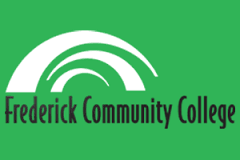 FREDERICK, Md. (PRWEB) March 26, 2021
Frederick Community College (FCC) will hold virtual open houses on April 10 and April 21 to share information on programs and services, ways to pay for college, and more.
"With the many degree, certificate, and career training programs available at FCC, we strive to meet the needs and interests of all our community members," said FCC President Elizabeth Burmaster. "These open houses are a great opportunity for our community members to learn more about FCC and how we can help them advance and reach their academic and career goals."
The Admissions Open House will be held on April 10 and will cover general FCC information with representatives from departments across the College sharing insight. There will also be a student panel.
The Monroe Center Open House will be held on April 21 and will cover programs and resources offered at the Monroe Center, where many of the College career training programs are held.
More information about each open house is available below.
If you have questions, contact admissions@frederick.edu or 301.624.2716.
Admissions Open House
Saturday, April 10, 2021 - 10:00-11:30 a.m. • Online

Explore more than 85 degree and certificate programs
Discover student resources and support services
Learn about Continuing Education and Workforce Development (CEWD) options
Learn how to pay for college
Discover advising and transfer resources
Hear from a panel of current students
To register, click here.
Monroe Center Open House
Wednesday, April 21, 2021 - 6:00-7:30 p.m. • Online

Learn about the Monroe Center
Meet with program managers about career training programs
Review upcoming course options
Discover tuition assistance and scholarship opportunities
Hear from Career Services
To register, click here.