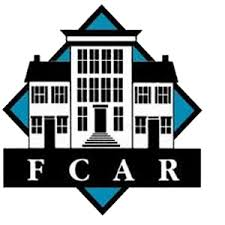 "FCAR is really making a difference in our community and I'm thrilled to be a part of it," Brenda said.
FREDERICK, Md. (PRWEB) September 13, 2018
The Frederick County Association of Realtors recently welcomed two new members to its team. Brenda Fisher has assumed the role of Communications Manager and Kelley Burley has joined the team as the parttime receptionist. Brenda is taking over for Karen Highland, who has been the communications director for the past three years.
Kelley grew up in Montgomery County and moved to Frederick County 13 years ago with her husband and children. For the last few years, she's been a stay at home mom to her three children. When Kelley isn't manning the desk at FCAR, she can be found watching one of her children playing sports or spending time with friends and family.
"I'm excited to join the FCAR team," Kelley said. "I look forward to working with everyone and getting to know our members."
Brenda is a recent transplant to Maryland. She moved with her husband and three daughters to Maryland earlier this year from Roosevelt, Utah. She graduated from the University of Utah with a degree in communications. Since that time, she's been working as a journalist, editor, writer, and PR/marketing manager. When she's not at FCAR, you can usually find her wandering the beaches of the Eastern Shore of Maryland, reading trashy romance novels and cross stitching.
"FCAR is really making a difference in our community and I'm thrilled to be a part of it," Brenda said. "Karen laid a great foundation for FCAR's communications. I'm excited to be able to build on that to help spread the word about what FCAR and our local realtors are doing in the area."
About FCAR
The mission of the Frederick County Association of REALTORS® is to enhance its members' professionalism and adherence to the Code of Ethics, and to raise the awareness of the value of REALTORS® through community and political involvement in protecting real property rights.
FCAR achieves its mission through collaboration with the Maryland REALTORS®, the National Association of REALTORS® and other likeminded organizations. Our Board of Directors, volunteers and staff work to offer services to real estate professionals and to provide avenues for our members to become more successful.