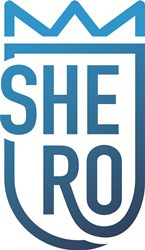 "We believe it is incredibly fitting to launch this initiative in 2021 as a way to recognize and honor women who have demonstrated exceptional compassion, resiliency and leadership in Frederick County during a history-making crisis." - Jennifer Gerlock, Frederick County Chamber of Commerce
FREDERICK, Md. (PRWEB) June 08, 2021
The Frederick County Chamber of Commerce is proud to announce the launch of the SHERO Awards, a new component to S.H.E. Week 2021. Nominations are being accepted through June 30.
The SHERO Awards were established to celebrate and shine a light on individuals who are making an impact by triumphing over adversity, demonstrating extraordinary care for others or leading change in the community. SHERO Awards will be given out in three categories - strength, heart and equality.
"We spend a lot of time trying to pinpoint what makes Frederick County so special. Certainly our sense of 'place,' our generous spirit and the energy fueled by our creative and diverse population are major factors. But above it all, and in every corner and on every acre, women are launching or leading markets, sectors and industries. Women teach, mold and heal us all in ways both subtle and substantial. Never before has that been more true or necessary. Look closely and you'll see why we're so special. There's probably some SHERO making magic happen," said Rick Weldon, president and CEO of the Frederick County Chamber of Commerce.
"The SHERO Awards have been in development for the past two years. We believe it is incredibly fitting to launch this initiative in 2021 as a way to recognize and honor women who have demonstrated exceptional compassion, resiliency and leadership in Frederick County during a history-making crisis," added Jennifer Gerlock, vice president of marketing and communications.
To find out more or nominate a community member for a SHERO Award visit frederickchamber.org/sheroawards. To qualify, award recipients must live, work or operate within Frederick County, Maryland. They are not required to be a member of the Frederick County Chamber of Commerce. Recipients will be selected based upon the strength and merit of the submission received and announced at a special ceremony during S.H.E. Week festivities.
S.H.E. Week, which runs August 22-27, 2021, is a program developed by The Frederick County Chamber of Commerce's Women in Business Committee centering around the concept of Strength, Heart and Equality (S.H.E.).
Organizations that wish to get involved or sponsor S.H.E. Week are encouraged to reach out to Jennifer Gerlock at jgerlock@frederickchamber.org or visit frederickchamber.org/2021-she-week for more information.
The Frederick County Chamber of Commerce's Women in Business Committee's mission is to empower and develop women through education, networking, mentoring and partnerships and to promote opportunities for all women throughout Frederick County. Women in Business Committee members develop programs that provide opportunities for women to learn and network as well as share their expertise with each other and address the unique issues of women in business.