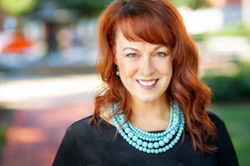 "From Kitty Reed's initial inspiration in the mid-1980s to the present, LFC has played an essential role in the personal and professional development of thousands of Frederick's best and brightest." - Rick Weldon, Frederick County Chamber of Commerce
FREDERICK, Md. (PRWEB) March 09, 2021
Through a partnership with Hood College's doctoral program, the 2021-22 Leadership Frederick County program will feature embedded leadership masterclasses, marking the first time in the program's history that graduate-level leadership instruction has been incorporated into the curriculum.
"From Kitty Reed's initial inspiration in the mid-1980s to the present, LFC has played an essential role in the personal and professional development of thousands of Frederick's best and brightest. From the corporate boardroom to the service counter, leaders of all ages, races and socioeconomic backgrounds have gained an expanded insight into the invisible connections, precious heritage and critical challenges facing Frederick County. Each of these leaders brought with them unique insights and ideas, and this accumulation of experience is now hard at work in the public, private and nonprofit sectors addressing our diverse and ever-changing needs. LFC's 'systems' approach to building community leaders is the perfect recipe for our long-term success. After decades of successful programming, we're excited to bring forth a new and exciting collaboration with Hood College. We'll work with Hood to develop a robust leadership curriculum pulling from their graduate school educators and classes. Our ultimate goal is to supplement the outstanding experiential learning with formal instruction in community leadership," said Rick Weldon, president and CEO.
"As both an LFC alum and a Hood College employee, I am excited about the new partnership between the Chamber and the College's doctoral program. Launched in 2016 as the only doctoral program in Frederick County, it prepares leaders and transforms communities. What better way to fulfill that mission than by partnering with Frederick County's leaders," added Laurie Ward, LFC class of 2019 and vice president for marketing and communication at Hood.
In addition to the enhanced curriculum, the Chamber has also announced the appointment of Jennifer Gerlock as the program's new executive director. Gerlock, a 2015 graduate of LFC, assumes the role formerly held by Weldon since 2014.
"I'm pleased to announce that Jennifer Gerlock, the vice president of marketing and communication for the Chamber, will also be assuming the role of executive director of Leadership Frederick County beginning with the 2021-22 class. Jennifer is a graduate of the LFC program and has been a critical partner the last few years to not only develop collateral but also assist in the continuation of content delivery during the pandemic. Her creativity, passion and own leadership journey suggest she'll be the perfect fit for this important role," commented Weldon.
Weldon will continue to be directly involved in many aspects of Leadership Frederick County, including opening and closing retreats, as well as the formulation and delivery of the government day curriculum.
Leadership Frederick County has been training emerging and existing leaders in the Frederick County community for 33 years, graduating more than 1,500 leaders to date.
The nine-month experiential program offers an intensive and up-close look at the issues and opportunities facing the region. LFC introduces leaders to the realities, opportunities and challenges of Frederick County's civic and business communities and gives participants the opportunity to experience the power of working with other community leaders and organizations to influence positive growth and advancement of the region. The class meets monthly from August to May with program days focused on facets of the community such as history, agriculture, economic development, health and human services, and government.
Leadership Frederick County is now accepting applications for the 2021-22 cohort. To enroll or learn more, visit LeadershipFrederickCounty.com.
About the Frederick County Chamber of Commerce
The Frederick County Chamber of Commerce serves as the voice of business and provides strategic leadership and engagement in building the future of business and the community through information, collaboration, advocacy and services on behalf of the employers in our community. Members include small businesses, corporations, associations, nonprofits and individual professionals. Since 1912 the Chamber has worked diligently with local government, education, private industry and a host of other agencies and organizations to improve the business environment and promote Frederick County as a premier community in which to live, work and do business.
About Hood College
Hood College is an independent, liberal arts college, with 30+ bachelor's degrees, four pre-professional programs, 19 master's degrees, two doctorates and 11 post-baccalaureate certificates. Located in historic Frederick, near Washington, D.C., Baltimore and the I-270 technology corridor, Hood gives students access to countless internships and research opportunities.