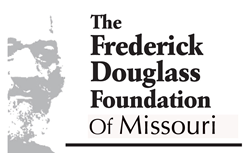 This gathering will serve to inspire the rest of the nation.
BLUE SPRINGS, Mo. (PRWEB) July 28, 2021
The controversial Critical Race Theory or CRT seems to have the upper hand in American discourse. However, more concerned Americans see the agenda for what it is – another way to divide our nation by targeting our children. What are the dangers and why should it be addressed with resilience and cancelled?
"We have reached a critical point in this Nation, where we need to unite and not divide," says Thomas Smith, President and Founder of the Frederick Douglass Foundation Missouri Chapter, "This gathering of strong leaders at the gala will serve as a catalyst to inspire the rest of the nation. Other like-minded Americans should attend."
Date: July 31, 2021, Saturday
Time: 5pm to 10pm CDT
Location: Adams Pointe Conference Center -1400 Northeast Coronado Drive, Blue Springs, MO 64014
Event Link: https://tinyurl.com/fdfmissouri
Cost: FREE (must reserve ticket at link above)
Dress: Formal (black tie not required)
Promotional message: https://tinyurl.com/fdfradio
Hashtags: #cankcrt #cancelcrt #fdfmissouri
Confirmed speakers: Dean Nelson, Co-founder and National Chairman of the Frederick Douglass Foundation, Dr. Alveda King via Zoom, LtCol Allen West via pre-recorded message, Keynote Speaker Janice Gilmore Ponds, Kevin McGary, Co-founder/President of EveryBLM.org (Christian Conservative), Jonathan McCullough, Sr. Chief Executive Officer of Urban Conservatives of America, Ivory Hecker , former Fox 26 Houston Reporter, Lisa Watson School Choice Advocate, Melissa Tate, Leticia Wong, Vice President of Frederick Douglass Foundation of Missouri, and Jacqui Knight, Child and Family Advocate. Emcee Lonnie Poindexter, Former Host of Lion Chasers on Urban Family Talk a division of American Family Radio. Special Guest: Stephen Willeford, "The Barefoot Defender".
The Frederick Douglass Foundation of Missouri has created an award for President Donald J. Trump for his outstanding leadership and magnificent accomplishments that ushered in more liberty and prosperity during his tenure.
The Frederick Douglass Foundation is a public policy and educational organization which brings the sanctity of free-market and limited government ideas to bear on the hardest problems facing our nation – a collection of pro-active individuals committed to developing innovative and new approaches to today's problems. Visit http://www.FDFmissouri.org