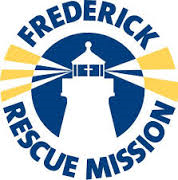 Frederick, Maryland (PRWEB) August 20, 2020
The Frederick Rescue Mission will celebrate the life and legacy of Susan Pushkin, a local artist and retired real estate agent who died on July 8, 2019 after a brief illness. The celebration will be held outdoors on the front porch of the main building at 419 W. South Street and honors a sig-nificant monetary gift Ms. Pushkin left to the Mission through her will.
The celebration will begin with opening remarks from Executive Director Arnold Farlow, followed by brief statements by friends and executors Tom and Marilyn Bagel, Mission board member Charlie Smith, and Mission President of the Board Charlie Powers. Broadway actress Florrie Bagel will sing, and the ceremony will conclude with lemonade and scones for all attendees.
Susan Pushkin was a Frederick resident for many years. She was instrumental in bringing the Frederick Craft Fair to the area and was a successful real estate agent, in addition to supporting people in need in the local community through various charities. Ms. Pushkin's gift kicks off the Mission's new legacy giving program. For information about remem-bering the Mission in a will or estate plan, contact Niccole Rolls at 301-695-6633 x210.
The Frederick Rescue Mission has been serving Frederick city and the surrounding areas for five decades. Established as a non-profit Christian ministry in 1964, the Mission is a Christ-centered ministry providing residential recovery pro-grams to those experiencing homelessness or substance use disorder, food to the hungry, clothing to the those in need, and connection within our community through relationships. The Mission is located at 419 W. South Street.