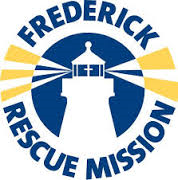 FREDERICK, Md. (PRWEB) January 24, 2020
The Frederick Rescue Mission invites the community to participate in its annual Mission 10 Miler event on Sunday, March 29, 2020 at 9 AM. The run is a 10-mile out-and-back course, starting at Nymeo Field/Harry Grove Stadium and leading runners through beautiful, scenic Frederick, Maryland. Known in the Frederick area as an early-season, premiere event, the Mission 10 Miler is a certified 10-mile course and chip-timed event with overall and age group awards. Online registration ($60.00 per runner) is now open at mission10miler.com and there is a $5.00 discount when participants use the code "SAVE5".
The event will also include two additional race categories: the Mission 10 Miler 2-Person Team Relay and Mission 1 Miler. In the Mission 10 Miler 2-Person Team Relay, each team member runs 5 miles on the same course as the Individual 10 Miler Race. The relay race is also certified and chip-timed. The Frederick Rescue Mission will provide a shuttle to and from the relay exchange and ample parking will also be available. The Mission 1 Miler is a race designed as a fun run for all ages and running abilities. Online registration is now open for both the relay ($90.00 per team with $10.00 early-bird discount through the end of February) as well as the 1 Miler.
Finisher medals will be given to the Mission 10 Miler Individual and Team Relay runners. Runners in all categories will receive an athletic shirt. All race proceeds will benefit the Frederick Rescue Mission.
Race Packet Pick-up
Race packet pick-up will be held Friday, March 27 and Saturday, March 28 at the Frederick Rescue Mission, located at 419 W. South Street, Frederick, MD 21701, between 9am. and 5 pm, and again on race day at Nymeo Field/Harry Grove Stadium from 7:30am to 8:45am. A bib tag timing system that includes a disposable timing chip attached to the bib number will be used. Runners are asked to kindly leave enough time to transfer their materials to their cars when picking up their race packet.
Race Day Registration
Online registration will close on Saturday, March 28 at 6:00pm. Runners can sign up on race day with cash, check, or credit (preferred). Registration fees for all race categories increase on race day.
Parking Instructions
Parking will be available in the upper lots of Nymeo Field/Harry Grove Stadium (off of Stadium Drive), as well as the lower lot (off New Design Road). Participants and attendees are asked to follow the signs and park only in designated parking. Runners also may be dropped off, and drivers are asked to follow traffic volunteers in order to ensure safety for all participants.
Bag Check
There will be no bag check available for runners. Because the parking lot is in close proximity, runners are asked to please keep extra items in their cars. Due to permitting guidelines, this year's race will not allow for strollers or pets.
About the Frederick Rescue Mission
The Frederick Rescue Mission has been serving Frederick city and the surrounding areas for five decades. Established as a non-profit Christian ministry in 1964, the Mission is a Christ-centered ministry providing residential programs to women and children experiencing homelessness, a residential recovery program for men suffering from homelessness or chemical addiction, food to the hungry, clothing, shoes, and connections to resources for those in need of support.