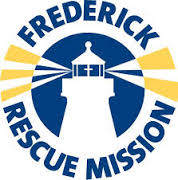 "Albert Einstein once observed that the moment you stop learning you start dying. I am inspired by the twinkle in a person's eye as they learn something new," says Chris Bugher, Learning Center Director for Frederick Rescue Mission
FREDERICK, Md. (PRWEB) October 25, 2021
Frederick Rescue Mission is adding to their leadership team with the hiring of Christine Bugher in the role of Learning Center Director. A native of Baltimore, Maryland, Chris joined the Mission on October 4, 2021, and will work to develop individual learning plans for the men and women in the Mission's residential programs, allowing them to achieve educational and vocational success.
Previously, Chris was the Director of the Marriage Resource Center of Frederick County, and she will continue to teach a communications course at Frederick Community College. She has over 30 years of experience in education and training, and has two postgraduate degrees: one in education and another in learning design/technology. She is also a certified Dale Carnegie Leadership Trainer. "Albert Einstein once observed that the moment you stop learning you start dying. I am inspired by the twinkle in a person's eye as they learn something new," says Chris.
Chris specializes in helping people to realize their fullest potential. She has volunteered for over 25 years at various rescue missions in the U.S., from Pittsburgh, Pennsylvania to Jacksonville, Florida. She has been married to David Bugher, who volunteers in the Learning Center. They have been married for 41 years and they are recent first-time grandparents. In her leisure time, Chris enjoys hiking reading, and being outdoors.
The Frederick Rescue Mission has been serving the city and the surrounding areas for five decades. Established as a nonprofit Christian ministry in 1964, the Mission is a Christ-centered ministry providing residential recovery programs to men and women experiencing homelessness or substance abuse disorder, food to the hungry, clothing to those in need, and connection within our community through relationships.
The Mission is located at 419 W. South Street.