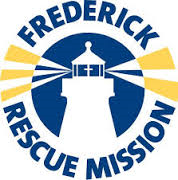 FREDERICK, Md. (PRWEB) October 13, 2020
Maryland State Senator Ronald N. Young will tour the Frederick Rescue Mission on Tuesday afternoon for an overview of the Mission's operations, facilities, and critical programming it provides to those in need within the community.
Senator Young will tour the Mission's campus, including the main building, George L. Shields Bread of Life Kitchen, Food Distribution Center, Rescued Treasures, and the Changed Life Recovery Program facilities. He will also meet with Executive Director Arnold Farlow, Chairman of the Board Charlie Powers, and senior staff members to discover how COVID-19 has affected the Mission and its programs.
Ronald N. Young is a Senator representing District 3 (Frederick County) where he has served since 2011. As State Senator, he serves as a member of The Senate Judicial Proceedings Committee; The Environment Subcommittee; The Labor, Licensing, and Regulation Subcommittee; The Joint Subcommittee on Program Open Space and Agricultural Land Preservation; The Environment Committee for the National Conference of State Legislators; Task Force on Green Technology, Life Science, and Health Information Technology Loan Assistance Repayment Program; Governor's Advisory Commission on Maryland Wine and Grape Growing; The Senate representative to the Financial Education and Capability Commission; and Maryland Rural Caucus and the Environmental Caucus. He also serves as Chairman of the Executive Nominations Committee.
The Frederick Rescue Mission has been serving Frederick city and the surrounding areas for five decades. Established as a non-profit Christian ministry in 1964, the Mission is a Christ-centered ministry providing residential recovery programs to those experiencing homelessness or substance use disorder, food to the hungry, clothing to the those in need, and connection within the community through relationships. The Mission is located at 419 W. South Street.