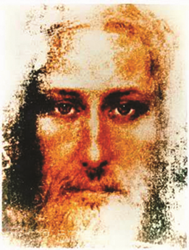 "If you bring forth what is within you, what you bring forth will save you. If you do not bring forth what is within you, what you do not bring forth will destroy you." - Jesus the Christ, Gospel of St. Thomas
AVERILL PARK, N.Y. (PRWEB) December 20, 2022
On Christmas morning, December 25th, Leonard Perlmutter (Ram Lev), founder of The American Meditation Institute and originator of the annual National Conscience Month observance every January, will present a free Guided Meditation and special talk on Jesus's Secret Life in India and His Teaching of Yoga Science. Available at no charge to the general public, this auspicious live event on Zoom will be presented from 9:30-11:00am ET, and all registrants will receive a free recording of the service.
This special Guided Meditation will be scheduled as follows:
9:30 – 9:35am ET Welcome and announcements
9:35 – 10:00am ET Guided meditation by Leonard (Ram Lev)
10:00 – 11:00am ET Leonard (Ram Lev) will present his talk
To understand the historical context into which Jesus was born, and that eventually led him to study in India, Perlmutter traces the spiritual and cultural influences of a rather small Jewish sect known as the Essenes. The Essenes are believed to have taught and followed an esoteric religious philosophy and practice that was derived from the Egyptian Mysteries––and which eventually influenced Judaism. According to Perlmutter, "Members of the Essenes included Moses, Aaron, Isaiah, Saint John the Baptist, Jeremiah, as well as Joachim and Anna of Nazareth, who gave birth to their daughter Miryam (or Mary), the future wife of Joseph."
Leonard Perlmutter (Ram Lev) is the originator of National Conscience Month. Mr. Perlmutter's books, YOUR CONSCIENCE, as well as "The Heart and Science of Yoga" have been endorsed by medical pioneers Dean Ornish MD, Bernie Siegel MD, Larry Dossey MD and Vasant Lad, BAM&S, MASC. Leonard has taught workshops on the benefits of how the conscience works, AMI Meditation® and Yoga Science at the M.D. Anderson Cancer Center, Kaiser Permanente, numerous medical schools, "The New York Times" forum on Yoga, and the U.S. Military Academy at West Point Association of Graduates. Since 2009, Leonard's AMI Meditation® course has been certified for continuing medical education credits by the American Medical Association. And Perlmutter's AMI Meditation® curriculum has been proven effective, in a peer-reviewed medical study, to reduce burnout and stress while increasing compassion. This historic study was published in the November, 2022 edition of Lifestyle Medicine by John Wiley & Sons Ltd.
-30-
About the American Meditation Institute
The American Meditation Institute is a 501(c)3 non-profit educational organization devoted to the teaching and practice of Yoga Science, meditation and its allied disciplines as mind-body medicine. In its holistic approach to wellness, the AMI combines the healing arts of the East with the practicality of modern Western science. The American Meditation Institute offers a wide variety of classes, retreats, and teacher training programs. AMI also publishes Transformation a quarterly journal of Yoga Science as Holistic Mind/Body Medicine. Call 518.674.8714 for a mail or email subscription.
Leonard Perlmutter is available for interviews by contacting:
Media Contact
Robert Washington
60 Garner Road
Averill Park, NY 12018
Tel: 518-674-8714
Fax: 518-674-8714