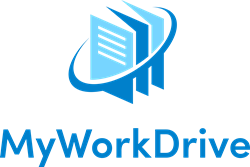 As more educational employees, educators, and students work remotely in response to the spread of COVID-19, we want to do our part to help them stay connected and productive. -Dan Gordon CEO, MyWorkDrive
SAN FRANCISCO (PRWEB) March 13, 2020
MyWorkDrive is a popular file share remote access solution allowing educational institutions of any size to securely provide their students and faculty access to the files they need on any device using just a Browser, Desktop or Mobile clients.
Effective immediately we are offering extended free trials through July 1st of our MyWorkDrive Enterprise Server file remote access software with unlimited user logins to new Educational subscribers.

Free Unlimited MyWorkDrive Server User Logins
Free Server Setup Assistance
We're committed to supporting our users and customers during this challenging time and we hope that we can support public health and safety by making file share remote work easier for educational employees, educators and student throughout this period.
For more information visit our site and complete our contact form at https://www.myworkdrive.com/sector/education/