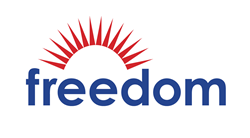 Making the commitment to avoid credit card debt this year may be challenging – but it's possible to do by saving $100 or more a week between now and the end of the year.
SAN MATEO, Calif. (PRWEB) November 23, 2020
The holiday season is already upon us, with Black Friday and Cyber Monday sales enticing consumers to spend money – and possibly take on debt. Making the commitment to avoid credit card debt this year may be challenging – but it's possible to do by saving $100 or more a week between now and the end of the year, according to consumer finance expert Michael Micheletti, director of corporate communications with Freedom Financial Network.
"A little effort can reap significant savings that add up quickly," says Micheletti. He suggests five ways to find an extra several hundred dollars over the next several weeks. "Getting organized and making some good decisions can go a long way toward avoiding debt while still enjoying the season."
1. Sell unneeded items. It take some effort, but year-end time is ideal for organizing. Many people can earn $250-1,000 or more by cleaning out closets, drawers, garages, basements and attics, and then selling items online. In some areas of the country, local yard sales are allowed, following safety protocols.
2. Save what you "save." Today, many savings apps and coupons (online and offline) provide fast access to deals and rebates, and display the amount you've saved on receipts. Many chain grocery stores provide total savings you've earned on each receipt, too, After shopping, transfer the amount you've saved into a dedicated savings account.
3. Cancel unused memberships and subscriptions. Review recurring charges on credit card bills. Are any for memberships or services you no long use regularly? If you have a gym membership and use it, great. If you find you've been replacing it with more outdoor activity, consider whether it makes sense to keep. That alone could save $40-100 monthly.
4. Take a look at your utility, insurance and other monthly bills. Key items such as car insurance, cell phone and internet often change in price during the course of the year. For example, if you are not driving or commuting like you did before the pandemic, you may be able to move to a pay-per-mile option. Many cell phone and Internet providers also offer incentives that could substantially lower your bills.
5. Look at your take-out bill. People may be frequently restaurants less often, but are replacing it with takeout. Take a look at your habits. In a month's time, spending $50 a week on take-out adds up to $200.
"As many Americans look to create a meaningful holiday season this year, it can be tempting to rack up charges – particularly on the credit card. Those bills can end up taking months to pay off, or send someone into unmanageable debt," Micheletti says. "Fortunately, there is time in these next several weeks for people to take steps that will help them avoid going into holiday debt, avoid using their credit cards and hopefully start 2021 off on the right foot"
Freedom Financial Network (http://www.freedomfinancialnetwork.com)
Freedom Financial Network, LLC, provides innovative solutions that empower people to live healthier financial lives. For people struggling with debt, Freedom Debt Relief offers a custom program to significantly reduce and resolve what they owe more quickly than they could on their own. FreedomPlus tailors personal loans to each borrower with a level of customer service unmatched in the industry. Bills.com offers a resource site with simple tips, advice and tools to help consumers make smart financial decisions.
Headquartered in San Mateo, California, FFN also operates an office in Tempe, Arizona, and employs more than 2,200. The company is a member of the Fintech Racial Equality Coalition, a consortium of 32 major fintech companies committed to taking actionable steps toward improving access to financial services, jobs and career advancement for consumers of all color, and particularly the Black community.
Contact: Michael Micheletti, mmicheletti@freedomfinancialnetwork.com, 415-359-6985