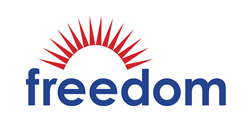 For financially distressed Americans relying on benefits from COVID-related programs, the next few months could be difficult, if not dire. It's critical to be proactive and take steps now to weather the storm ahead.
SAN MATEO, Calif. (PRWEB) December 21, 2020
Just as it has been since spring, closing out 2020 will be different than other years. In addition to taking care of regular year-end financial tasks, consumers will need to be aware of coming major changes and expirations in relief assistance, and how to plan for them.
When the pandemic hit last spring, the government and private sectors provided several types of financial aid, including a large-scale relief package, loan forbearance, eviction moratorium and additional unemployment benefits. Some of that assistance has already ended, and more will expire in the coming weeks. "Knowing which programs are expiring, and when, can help Americans make plan ahead and avoid surprises," says Michael Micheletti, director of corporate communications with Freedom Financial Network.
Housing: Mortgage forbearance and eviction moratorium
Approximately 30-40 million Americans are at risk of eviction. Existing programs for renters and homeowners, and when they expire, include the following.

Government-funded rental housing – Eviction protection expires Dec. 31. Some states – including New York, California and Kansas as well as the District of Columbia – are offering additional/ongoing protections.
Private rental housing – With protections depending by state and local jurisdictions, consumers should check with their local housing authorities, says Micheletti.
Federal mortgage loans – The CARES Act eviction moratorium will end Dec. 31. However, the Act does allow for a forbearance of up to 180 days, and an extension of an additional 180 days. Consumers must contact their lenders directly to request the extension.
Private mortgage loans – Individual lenders may offer help in the form of loan forbearance. Homeowners must contact their lenders directly to discuss and request assistance. Learning how to ask creditors for loan forbearance will make the task easier.
Student loan debt: Forbearance and other programs

Federal student loans – The U.S. Department of Education has extended loan payment forbearance, zero percent interest accrual, tax-free employer contribution benefits and its pause on collections activity to Jan. 31, 2021.
Private student loans – Individuals who need assistance with private student loan debt payments must contact their lenders to discuss and request hardship assistance.
Family and Medical Leave Act (FMLA): Paid leave
The Families First Coronavirus Response Act provided paid FMLA benefits to qualifying employees who have been unable to work for COVID-related reasons. These benefits will expire Dec. 31.
What consumers can do
"For financially distressed Americans relying on current benefits, the next few months could be difficult, if not dire," says Micheletti. "It's critical to be proactive and take steps now to weather the storm ahead." He recommends contacting local utility companies to ask about hardship programs, and researching ways to eat affordably (and healthily). Organizations such as Feeding America can help identify local food banks. Renters can talk with landlords now to try and work out a plan to get through the winter months.
"This is not a normal year-end for anyone, as 2020 has brought unforeseen challenges for every sector of the population," concludes Micheletti. "The current situation is serious, but there are steps to take now that can be of benefit. Key among those is making the effort to ask for help. Don't delay. Making time now will pay off in a better financial footing for 2021."
For comment, more information, audio clips
Contact Michael Micheletti at mmicheletti@freedomfinancialnetwork.com or 415-359-6985. He will be fully available Dec. 21-31. For short audio clips highlighting key points of the release, see:
https://drive.google.com/drive/folders/1LTOuD5lhA0XSP_n7AYvWT4ddCFiXPsh2?usp=sharing
Freedom Financial Network (http://www.freedomfinancialnetwork.com)
Freedom Financial Network, LLC, provides innovative solutions that empower people to live healthier financial lives. For people struggling with debt, Freedom Debt Relief offers a custom program to significantly reduce and resolve what they owe more quickly than they could on their own. FreedomPlus tailors personal loans to each borrower with a level of customer service unmatched in the industry. Bills.com offers a resource site with simple tips, advice and tools to help consumers make smart financial decisions.
Headquartered in San Mateo, California, FFN also operates an office in Tempe, Arizona, and employs more than 2,200. The company is a member of the Fintech Racial Equality Coalition, a consortium of 32 major fintech companies committed to taking actionable steps toward improving access to financial services, jobs and career advancement for consumers of all color, and particularly the Black community.
Contact: Michael Micheletti, mmicheletti@freedomfinancialnetwork.com, 415-359-6985