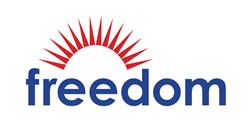 Back-to-school budgeting, from timing to purchases, is more difficult this year, with rolling openings and closings of schools during the COVID-19 pandemic. It's especially important to plan and shop strategically for the rest of this school year - whatever that year may look like.
SAN MATEO, Calif. (PRWEB) October 01, 2020
Back-to-school budgeting, from timing to purchases, is taking on very different forms in 2020 – and into 2021. Parents can; however, still budget – and save – if they have an education in smart choices, says consumer finance expert Michael Micheletti, director of corporate communications with Freedom Financial Network.
Budgeting has become more difficult with the rolling openings and closings of schools during the pandemic, says Micheletti. School districts' policies on supplies can vary widely, with some schools even putting together their own supply packs for family purchase. And things become more complicated when students are learning in a traditional school environment, in a "learning pod" or online, he adds. This year's National Retail Foundation survey of back-to-school shopping reports that consumers tentatively plan to spend a record amount on back-to-school purchases, anticipating that at least some classes will take place online because of the coronavirus pandemic.
"It's especially important to plan and shop strategically for the rest of this school year, whatever that year may look like," says Micheletti. He suggests considering the following when building and modifying a back-to-school or in school budget.
In-person learning
When planning a back-to-school budget for a student who will be physically going back to school, plan additional spending for some items, but plan to cut back on others.
Spend more: Families will likely need to purchase masks. Bulk purchases of masks in different colors and designs can be a smart idea, while allowing for some individuality. Families also likely will need to purchase plenty of hand sanitizer for kids to bring to school. Once you've purchased a few smaller containers, just buy a large-quantity container and refill throughout the year, advises Micheletti.
Save more: Since the situation with in-person learning may change, consider buying supplies your child will need just for the current term instead of the entire academic year.
Learning Pods
These small, in-person groups of students learn together, with a tutor, teacher, or even parents doing the teaching.
Spend more: To work with an experienced teacher or tutor, you'll need to pay that person, reminds Micheletti. "Know the exact cost up-front, and exactly how much you'll be expected to pay for the term." In addition, kids will need desks (six feet apart) of the right size. Plenty of used-furniture sites exist, online and off, to keep spending in check.
Save more: Most students will need to purchase textbooks, whether online or in paper format. Check used and rentable textbooks from sites such as BookFinder and Knetbooks. When purchasing supplies, team up with families of other children in the pod, and purchase notebooks, folders and applicable items in bulk from a warehouse club or other store.
Online Learning
Remote, or online, learning, generally entails the greatest expenses, as it comes with the need for a computer and an Internet connection.
Spend more: Today, plenty of good-quality used and refurbished options are available. Craigslist and Facebook Marketplace are a few sources, but even retailers such as Walmart are offering refurbished units. Independent computer stores also are an excellent source, says Micheletti. Plus, some school districts have teamed with manufacturers or retailers to offer families computers at very good prices. If you are in need, he says, call the school and ask if they can provide suggestions or even financial assistance. The other element critical for online learning is a high-speed, stable Internet connection. The Federal Trade Commission offers some base information. It is possible to find good deals on service by shopping around, or bundling service with your cell phone service, says Micheletti.
Save more: Less time in school, and less time spent socializing, means big savings on wardrobes. Other savings will accrue from the cancellation of in-person field trips, events and, in many cases, sports leagues and teams.
"The bottom line is to watch for the areas where you know you'll need to spend, and where you can save," concludes Micheletti. "School shopping has changed, but families can still find deals. With a strategic plan, an understanding of the environment we are all in can help ensure that consumers don't overspend during these challenging times."
For more back-to-school savings and budgeting tips, get in touch with Micheletti at 415-359-6985 or mmicheletti@freedomfinancialnetwork.com.
Freedom Financial Network (http://www.freedomfinancialnetwork.com)
Freedom Financial Network, LLC, is a family of companies providing innovative solutions that empower people to live healthier financial lives. For people struggling with debt, Freedom Debt Relief offers a custom program to significantly reduce and resolve what they owe more quickly than they could on their own. FreedomPlus tailors personal loans to each borrower with a level of customer service unmatched in the industry. Bills.com offers a resource site with simple tips, advice and tools to help consumers make smart financial decisions.
Headquartered in San Mateo, California, FFN also operates an office in Tempe, Arizona, and employs more than 2,200. The company is a member of the Fintech Racial Equality Coalition, a consortium of 32 major fintech companies committed to taking actionable steps toward improving access to financial services, jobs and career advancement for consumers of all color, and particularly the Black community.
Contact: Michael Micheletti, mmicheletti@freedomfinancialnetwork.com, 415-359-6985