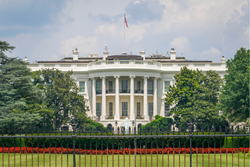 4 More Years will capture this pivotal moment in American history, by hearing from the perspectives and experiences of elected leaders and grassroots activists in the trenches.
PITTSBURGH (PRWEB) February 17, 2020
New documentary-style film captures the meteoric rise of President Trump, his historic victory in 2016, and introduces the conservative thought leaders and grassroots activists fighting to win him… Four More Years.
Our country has experienced a tremendous recovery since President Trump took office - the economy is booming, lowered taxes have brought jobs back home, and attention is finally being paid to the long-running problems at the border. President Trump's supporters are more fired up than ever, with record high approval ratings among the base.
The Democrats are throwing everything they have at President Trump in 2020, but he and his allies are gearing up for the fight. 4 More Years will capture this pivotal moment in American history, by hearing from the perspectives and experiences of elected leaders and grassroots activists in the trenches.
4 More Years will take an in-depth look at this monumental moment in our country's history, through the lens of many of the most important politicians of our time. Our goal with this project is to produce a snapshot of this very moment as we talk with those who have shaped American policy, and get their perspective on the great strides that will be achieved if our President succeeds in winning again in 2020.
A record 250 million Americans voted in 2016, but how will the GOP fire up their base to smash that record in 2020? Will the chaotic Democrat primary destroy their chances before they even select a candidate? How will Republican strategies shift if Trump faces an establishment pick like Biden? Or the country's first "democratic socialist" candidate, Bernie Sanders? All of these questions and more will be answered in real-time when we embed with Republican thought leaders, and boots-on-the-ground volunteers, as they race to stay on top.
This feature length project is anything but a wonky, drab political diatribe. We're interested in capturing the rushes of adrenaline every member of a campaign feels as their cell phones ping with updates. All the highs and lows of victories and defeats, precinct-by-precinct. From national level, high-profile politicians to grassroots party members going door-to-door, we'll capture every aspect of what it takes to win and keep winning.
While in the field we'll also aspire to recapture the electricity of Trump's 2016 campaign. From the 2016 GOP convention in Cleveland to the Inauguration Ball, viewers will meet the politicians and supporters who never gave up hope. Each will recount what it was like to wake up November 22, 2016 with poll numbers showing Clinton as a 3:1 favorite then go to sleep knowing Donald J. Trump was the President-Elect of the Unites States of America.
Eyeing a premiere just in time for the election, 4 More Years (working title) will serve as much as a deep-dive as it will a rallying cry. Do Republicans have what it takes to defeat the Democrats again in 2020? Only time will tell.
This is America's chance to see if President Donald J. Trump will win … 4 More Years!
ABOUT FREEDOM RIDGE PRODUCTIONS:
Freedom Ridge Productions is an American production company that strives to deliver audiences topical and intelligent content, while remaining grounded in traditional values. We tell memorable stories that inspire, enlighten and educate.
We aim to serve as a counterweight to other sources in the mainstream media that too often operate with a biased lens. Our goal is to deliver factual and fascinating content for the average American viewer.
If you counted our professional experience end-to-end, you would have more than 100 years of producing on-time and on-budget television for networks including A&E, Fox, Netflix, BBC, ABC, and among many others. But at the end of the day, it's our passion that defines us.