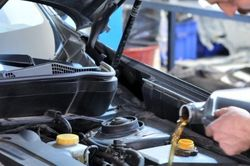 PORTLAND, Ore. (PRWEB) January 23, 2023
Customers in the Portland, Oregon, area can quickly get their cars restored or fixed at Freeman Motor Company. To best take care of an automobile, this dealership in Portland, Oregon, features a cutting-edge Body Shop with advanced machinery.
Drivers will now have an easier time getting their vehicles serviced thanks to Freeman Motor Company, a car dealership in Portland, Oregon. The dealership employs Portland's nicest and most qualified service crew. Before any work is done, clients will receive a printed report and an in-depth explanation of the servicing and repairs the dealership recommends, giving them peace of mind about what will be required to get their car safely back on the road.
Additionally, interested customers from outside the state can browse the dealership's inventory of several pre-owned luxury cars on their up-to-date and well-maintained website. They can also go to the showroom to view the vehicles of their choice up close. Additionally, available to buyers are CarFax reports that detail the condition and performance of the pre-owned automobiles offered by the dealership.
Visit the https://www.freemanmotor.com/ website to learn more about the numerous car bargains and services the Freeman Motor Company dealership offers. Please visit Freeman Motor Company in Portland or Salem for comprehensive details on the many pre-owned luxury vehicles provided at the dealership. Questions can be directed to 503-310-5555 (Portland).