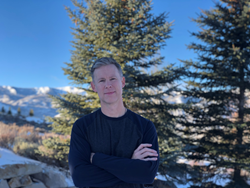 Larry is a passionate leader with notable success leading growth initiatives and driving teams to new heights.
SEATTLE (PRWEB) January 19, 2021
Larry joins Freestone with a 20-year track record of building competitive companies that combine a focus on clients, teammate empowerment and digitally integrated services. He was most recently a Principal of a multi-billion-dollar national RIA. Previously, he served as the Regional President of BNY Mellon Wealth Management's largest western region.
"Larry's addition reflects our continued commitment to our clients and teammates," says Erik Morgan, Senior Partner at Freestone Capital Management. "Since our founding more than 20 years ago, we have lived our belief that clients come first. Larry will help us thrive for the next 20 years by ensuring our clients and teammates have the resources they need to focus on what truly matters."
The appointment of Miles comes at a time when the independent advisor industry is changing rapidly. Driven in large part by new technology, service integration and firm consolidation, advisors across the country are trying to find more ways to help more people.
"I'm thrilled to be on this team," explains Miles. "Freestone has been doing a great job for clients for a long time. And we remain hungry to find more ways to help clients and advisors. Stand by for what's to come. We will have a lot of news to share this year."
Larry was recognized as Innovator of the Year by WealthManagement.com in 2018 and named to InvestmentNews' 40 Under 40 list in 2017. He is the author of _It's That Simple: How to Build the Professional Service Firm of the Future_.
"Larry is a passionate leader with notable success leading growth initiatives and driving teams to new heights. His experience and unique skill set bring a forward-thinking perspective to the firm. We are looking forward to his leadership at Freestone," says Gary Furukawa, Freestone Capital Management Founder and Chief Investment Officer.
###
About Freestone Capital Management
Freestone Capital Management is a planning first wealth management firm that brings together superior client service and a comprehensive investment approach. Clients entrust Freestone to help them pursue their long-term financial goals. Founded in 1999, Freestone has offices in Washington and California. Learn more about Freestone Capital Management at http://www.freestonecapital.com. Connect with us on LinkedIn and Facebook.