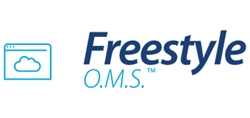 This functionality will give customers in the health & beauty and pharmaceutical industry, an easy and efficient way to manage orders that require shipments to be sent out in regulated manner
Parsippany, NJ (PRWEB) November 02, 2016
Freestyle Solutions, a leading provider of Omnichannel order management systems announced today that health and beauty and subscription-based online retailers will now be able to manage and handle the complexity of continuity plans in Freestyle O.M.S.
With this new functionality, users of Freestyle O.M.S. will now have full control over their continuity plans within the system – ensuring they will never miss a scheduled order again. Freestyle Solutions also gives users the ability to customize a continuity plan on the fly, providing consumers with more choice for a better buying experience. Some of the key continuity features include:

Manage bulk or kitted product shipments for scheduled orders
Real-time alerts when orders are processed
Manage continuity plan details at the customer level
"This functionality will give customers in the health & beauty and pharmaceutical industry, an easy and efficient way to manage orders that require shipments to be sent out in regulated manner," said Fred Lizza, Chief Executive Officer, Freestyle Solutions. "This feature helps expand our industry leading order management feature set by allowing our customers to easily manage timed orders so that their customers will never miss a shipment."
Learn more about this functionality at http://www.freestylesolutions.com/omnichannel-management-service/continuity/
About Company
Freestyle Solutions provides enterprise-class order management solutions for high-growth retailers and brands, at a price that is affordable for the mid-market. With Freestyle O.M.S., retailers can obtain a unified view of supply and demand across all sales channels to optimize inventory and fulfill customer orders more efficiently. Freestyle software is highly scalable, configurable, and can be easily integrated with frontend, backend and other third party systems through RESTful APIs. Freestyle is a trusted and proven technology provider, with more than 2,000 customers and 25 years of expertise developing order management software.