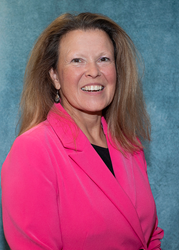 Unification is paramount looking forward and in fulfilling the BHCS mission ‒ unifying our Catholic community, our families, our resources, and around a common goal of developing tomorrow's best and brightest ….
FREMONT, Ohio (PRWEB) August 24, 2020
The Governing Board of Bishop Hoffman Catholic School announced the selection of Ann Marie Pumphrey as Head of School on August 20, 2020. In this role, Mrs. Pumphrey will direct the day-to-day management of school operations, implement strategic initiatives, and create a vision for the successful fulfillment of the school mission.
The Head of School (HoS) is the top administrative leadership position of the Bishop Hoffman Catholic School (BHCS) system, established by the Diocese of Toledo and comprised of an early development center/preschool, K-5 school, junior high school academy and high school. Pumphrey's key responsibilities in the position will include advancing the ministry of Catholic education to students, supervising financial activities, directing marketing communications, and, implementing advancement and capital campaign strategies. She will also supervise BHCS principals and staff, and oversee activities required to maintain school accreditation, Diocesan regulatory requirements and BHCS Governing Board policies.
A native of Northwest Ohio, Pumphrey most recently served as Vocational Special Education Coordinator at Vanguard Technology Center in Fremont. On her selection as BHCS HoS, she stated: "I'm extremely honored to have been chosen as Head of School. As a parent of a BHCS student and someone deeply passionate about education and my Catholic faith, I'm appreciative to the Governing Board and ad hoc recruitment committee not only for selecting me, but for the commitment to the Catholic community they demonstrated with such an in-depth search process." Pumphrey also offered insight on her vision for BHCS and surmounting challenges posed by the COVID-19 pandemic: "Unification is paramount looking forward and in fulfilling the BHCS mission ‒ unifying our Catholic community, our families, our resources, and around a common goal of developing tomorrow's best and brightest …. Regarding the current health crisis, there is nothing more important than the safety and well-being of our students and staff, and communication and logistics are vital. We want to make sure everyone is healthy and well informed, and students have the ability to be taught and learn in a safe environment."
Darcy Woolf, BHCS Governing Board Chair, commented on Pumphrey's appointment to HoS: "Bishop Hoffman is thrilled to have a professional of Ann Marie's caliber who thoroughly embodies our values and principles join and lead our system. Her commitment to Catholicism, combined with her extensive and diverse experience as both an educator and administrator will be instrumental as she leads us in the continued fulfillment of our mission."
Bishop Hoffman Catholic School system was founded in 2010 by the Diocese of Toledo by consolidating the three Fremont Catholic parish schools of St. Ann, St. Joseph, and Sacred Heart – along with St. Joseph Central Catholic High School. Today, the system serves students Pre-K to 12 grade levels from a broad community of families throughout Sandusky, Ottawa and Seneca counties in Northwest Ohio. For more information, contact Ann Marie Pumphrey, Head of School, at ampumphrey@bishop-hoffman.net or visit bishop-hoffman.net