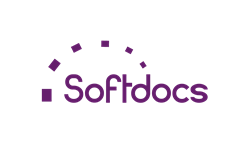 COLUMBIA, S.C. (PRWEB) June 01, 2020
Softdocs, a leading provider of enterprise content management (ECM) and print customization solutions, announced Fresno Pacific University as the latest recipient of Softdocs' annual Customer Innovation Award.
Each year, after reviewing nominations from a customer base of over 700 educational institutions, Softdocs leverages this award to recognize the ingenuity of the education space in how ECM is being utilized in support of the digital campus and to meet the needs of the modern student. This year's award recipient, FPU, showcased successful integration of payment processing with their electronic workflows surrounding late registration. This integration directly addressed frustrations of staff and students, by removing the need to route paper forms through multiple departments, and improved how quickly registration could be completed. In addition, with this integration FPU demonstrated an ongoing commitment to deliver continuous improvement on campus, positively impacting multiple 2019-2020 Strategic Priorities within the Fresno Pacific University Strategic Plan.
"We're excited about this integration we developed and the positive impact it's had on our students and staff," said Catherine Lusk, Systems Analyst at Fresno Pacific University. "We can't wait to see where it takes us next - perhaps Admissions, Student Life, or any other form that takes payment."
"The FPU team has showcased not only their commitment to simplifying the student and staff experience, but an ability to have fun working together as well," said Laurel Stiller, Vice President of Marketing for Softdocs. "The product is important, but in education-now more than ever before-it's what you can automate, digitize and simplify that matters most for each campus. FPU has shown us one powerful example, and we are thrilled to recognize their recent success with this award."
As the recipient of this year's Customer Innovation Award, FPU will receive a free registration pass to BRIDGE 2021, Softdocs' User Conference scheduled to occur in March of 2021 in Charleston, South Carolina. Other recent recipients of Softdocs' Customer Innovation Award include Pepperdine University and William Jewell College.
About Softdocs:
Softdocs develops document management, electronic forms, workflow automation and print customization solutions for the higher education and K-12 markets. The company's Etrieve platform, and complementary solutions, empower educational institutions to work more efficiently, communicate more effectively and collaborate more freely. Education-focused and SOC 2 Type I and II compliant, Softdocs is a trusted partner of over 700 colleges, universities, districts and schools. A privately held company founded in 1998, Softdocs is headquartered in Columbia, South Carolina.
For more information, visit http://www.softdocs.com.