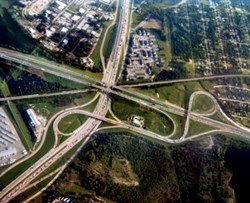 "Frisco's ability to be seen as a both an elite Texas real estate market and an elite American city has never looked so promising."
Frisco, Texas (PRWEB) August 29, 2013
Prudential Texas Properties reports that a series of recent economic developments has suddenly made the already red-hot Frisco real estate market into one of the most enticing markets in all of Texas.
The preeminent factor among these developments, as Frisco homeowners may well know by now, is the scheduled relocation of the Dallas Cowboys' corporate headquarters and new $115 million practice facility to Frisco. The deal was approved by Frisco officials on August 12th, marking what should go down as the biggest economic move Frisco has ever made - and Frisco homeowners are already starting to feel the ripple effect.
An August 19th report from California-based real estate analytics company Altos Research saw the median list price for Frisco homes at $420,000 and rising. This number was up nearly $13,000 month-over-month from the $407,414 median list price in Altos' July 22 Frisco report, and also up about $40,000 from the beginning of 2013.
In other words, at a time when market prices are declining or plateauing across the nation, Frisco home values are only barreling ahead. Could this have something to do with the historic Cowboys deal that will bring the team here in 2015 on a parcel that includes 91-acres of commercial, entertainment and luxury hotel space? One would be hard-pressed to find a Frisco resident who says the deal will hurt local home prices or the economy at large.
CLICK HERE for a 60-second Frisco home market update.
And the Cowboys deal isn't the only major thing happening in this rapidly growing north Dallas suburb of more than 130,000 residents. Master-planned communities are actively being built around the area, and in this much-in-demand Frisco seller's market, such affluent dwelling opportunities are only bound to transform Frisco into an elite metro hub where home values should continue to soar through the roof.
One of these master-planned communities is Phillips Creek Ranch, which plans to have the 2,500 homes it is currently constructing filled with roughly 12,000 residents by 2018. Another is the east side plan of Miramonte, where 100 homes have already been built and 600 more are planned over the next several years.
And as these types of communities typically attract the more affluent sector of the population, it would make perfect sense that high-profile business types and Cowboys football stars relocating here would impact these communities, adding only to the growing luster of the Frisco real estate economy.
As for other signs that Frisco is on the upward climb, that August 19th Altos report saw inventory of local properties dropping sharply since the announcement, with 706 properties listed for sale in Frisco as opposed to 756 properties listed in the July 22 report. From the July report to the August report, average days on market for a home had also dropped from 82 to 76. All in all, the signs that there are big things happening for Frisco home values could not be more clear.
"By 2015 Frisco has the potential to be seen as a much larger force than just a beautiful suburb of Dallas," says DD Flynn, VP of Marketing with Prudential Texas Properties. "The upward mobility of this city is coalescing perfectly between the Cowboys deal and the promising housing options that are coming to the area. With these connected economic boons in mind, Frisco's ability to be seen as a both an elite Texas real estate market and an elite American city has never looked so promising."
©2013 BRER Affiliates LLC. An independently owned and operated broker member of BRER Affiliates, LLC. Prudential, the Prudential logo and the Rock symbol are registered service marks of Prudential Financial, Inc. and its related entities, registered in many jurisdictions worldwide. Used under license with no other affiliation with Prudential. Prudential Texas Properties is an independently owned and operated member of BRER Affiliates LLC. Equal opportunity housing.