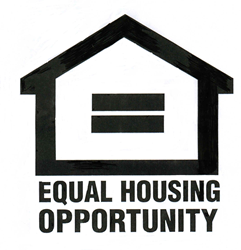 Home owners appreciate Frisco's strong economic core, the developments are just an added bonus, a big one.
Dallas, Texas (PRWEB) December 10, 2014
Every day the Dallas Cowboys and the franchise's development partners are getting closer to completing plans for an entertainment district anchored by the Cowboys' new headquarters in Frisco, a development that is sure to take the livability of the community to a whole new level. Berkshire Hathaway HomeServices PenFed Realty Texas reports that as developments such as the Cowboys' headquarters amp up, the desirability of the community of Frisco is skyrocketing for home buyers. This desirability is being reflected in higher home values and a strong demand from home buyers to scoop up any available properties in Frisco.
According to a December 2 report in The Dallas Morning News, plans for the massive retail and entertainment district that will be anchored by the Dallas Cowboys' new headquarters and practice facilities are one step closer to completion. This development has been a source of much fervor in the community as the 178,000-square-foot shopping, restaurant and entertainment district will provide a vibrant destination for area home owners, while the headquarters and football facilities will make the team more accessible to its fans and community.
With such dynamic developments going up around Frisco, it's no wonder the city's real estate market is thriving as well. Altos Research, a California-based real estate analytics company, reports the median single-family home value in Frisco to be $474,415 as of November 28. Home values have been on a meteoric rise since starting this gaining trend back in late August when the median single-family home value was clocked right around $430,000.
Frisco's home demand has also softened a little bit, a measure that is helping to create a more balanced market, however it remains strong enough to support rising home prices. Altos measures supply and demand levels through a unique value known as the Market Action Index, which uses 30 as its neutral zone. Back in July, this value was a very seller-favored 48, but has since come closer to neutral with its most recent calculation being 40.24. This value indicates that there are still more home buyers than available homes for sale, which is helping to keep prices in Frisco competitive.
"Take away all of the developments and you've still got a great community here," says DD Flynn, VP of Marketing for Berkshire Hathaway HomeServices PenFed Realty Texas. "Home owners appreciate Frisco's strong economic core, the developments are just an added bonus, a big one."
Click here for a 60-second Frisco home market update.
About PenFed Realty
PenFed Realty, wholly owned by PenFed (Pentagon Federal Credit Union), is a full-service real estate company with an annual sales volume over $2.8 billion; serving PenFed members as well as the general public. Over 1,700 top-notch sales professionals work out of PenFed Realty's 50+ offices to provide complete real estate services nationwide.
PenFed Realty is an independently owned and operated franchisee of BHH Affiliates, LLC. Berkshire Hathaway HomeServices and the Berkshire Hathaway HomeServices symbol are registered service marks of HomeServices of America, Inc.
About Berkshire Hathaway HomeServices
Berkshire Hathaway HomeServices, based in Irvine, CA, is a real estate brokerage network built for a new era in residential real estate. The network, among the few organizations entrusted to use the world-renowned Berkshire Hathaway name, brings to the real estate market a definitive mark of trust, integrity, stability and longevity. Berkshire Hathaway HomeServices in early 2014 was named "Real Estate Agency Brand of the Year" by consumers in the 26th annual Harris Poll EquiTrend® study of the largest real estate networks. Visit http://www.berkshirehathawayhs.com.
Irvine, CA-based HSF Affiliates LLC operates Berkshire Hathaway HomeServices, Prudential Real Estate and Real Living Real Estate franchise networks. The company is a joint venture of which HomeServices of America, Inc., the nation's second-largest, full-service residential brokerage firm, is a majority owner. HomeServices of America is an affiliate of world-renowned Berkshire Hathaway Inc.