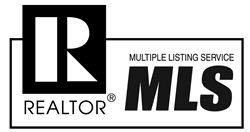 And because of the sprawling landscape of North Texas, developers are snatching large lots to plot out these modern neighborhoods and attract even more home buyers
Dallas, TX (PRWEB) May 22, 2014
Home buyers in North Texas are met with high competition for the perfect abode, leaving many to sideline the idea to find a new place to live. However, there are still some markets in the area that are great to purchase in today.
Prudential Texas Properties reports Frisco as one of the best communities in which to look for a new home in North Texas. Rapidly growing as a desirable city in an ideal location, Frisco is in the beginning stages of becoming a fully developed community with new urbanism in mind. And according to a recent report by the Movoto Real Estate Blog, Frisco was ranked No. 8 on the list of America's best midsized cities for home buyers.
Among cities with populations between 126,000 and 211,000, Frisco ranked high for its real estate market and overall local economy. The city's real estate market is set to continue to prosper with the addition of a massive mixed-use village on Legacy Drive that is expected to feature almost 2,000 homes.
According to a recent report by The Dallas Morning News, the $500 million Canals at Grand Park development will have townhomes, houses, apartments and senior townhouses in a walkable community.
"Mixed-use developments are great for people who want to live in a big city that feels like a tight-knit community. It's truly the best of both worlds," DD Flynn, VP of Marketing at Prudential Texas Properties says. "And because of the sprawling landscape of North Texas, developers are snatching large lots to plot out these modern neighborhoods and attract even more home buyers."
Click here for a 60-second Frisco home market update.
©2014 BRER Affiliates LLC. An independently owned and operated broker member of BRER
Affiliates, LLC. Prudential, the Prudential logo and the Rock symbol are registered service
marks of Prudential Financial, Inc. and its related entities, registered in many jurisdictions
worldwide. Used under license with no other affiliation with Prudential. Prudential Texas
Properties is an independently owned and operated member of BRER Affiliates LLC. Equal
Housing Opportunity.