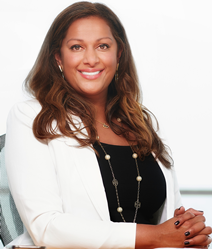 "Cybersecurity doesn't pause for pandemics," said Reshma Moorthy, President & CEO of Frontier Technologies. "...Now is more important than ever to rebuild our cyber practices from the ground up as we work toward whatever future will emerge."
WILMINGTON, Del. (PRWEB) August 17, 2020
Frontier Technologies Innovation Lab is offering a 30-minute consultation to help organizations in the recognition of COVID-related threats & remote working situations. The company has been training and working with clients to increase their understanding of scammers' latest attempts to obtain sensitive data and now is offering a mini service to non-clients.
"Cybersecurity doesn't pause for pandemics," said Reshma Moorthy, President & CEO of Frontier Technologies. "We have seen an alarming parallel wave of opportunist cyber attacks sweeping the world as hackers prey on the fear of remote workers inundated with COVID-related messaging. Now is more important than ever to rebuild our cyber practices from the ground up as we work toward whatever future will emerge."
In an article published in late April, a period of time when COVID-19 case numbers were at peak heights, Google reported they had seen (and blocked) a daily count of 18 million malware and phishing emails related to COVID-19 the previous week. This was in addition to the 240 million COVID-19 spam messages.
"In an effort to avoid cybersecurity attacks, especially while team members may be working off-site and security measures are weakened, educating your workforce on how to identify a phishing attempt may be your greatest defense," said Moorthy.
ABOUT FRONTIER TECHNOLOGIES
With decades of professional experience and strategic partnering, Frontier Technologies brings clients the specific technology to solve any IT challenge: Combining infrastructure, security, cloud computing, workforce and innovation expertise – Frontier Technologies is the responsive, knowledgeable IT partner to help navigate organizations' complex technologies.