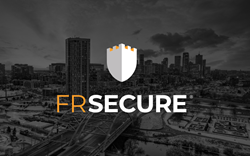 "By expanding to Denver, it gives us more flexibility in serving the small- and medium-sized organizations out West and gets us one step closer to achieving the mission we've tasked ourselves with achieving."
DENVER (PRWEB) February 13, 2020
FRSecure, a full-service information security consulting firm, announced today it has secured office space in Denver, Col., and will be using the new office to expand its service offerings to the western half of the United States.
Expansion is a critical component of bringing FRSecure's lofty mission of fixing the broken information security industry to fruition. Much of what is considered to be broken stems from the inability as an information security industry to use the same terminology, create one standard for handle key issues, and most importantly, work as a group to turn a defensive challenge into offensive strategy. Because of this, FRSecure strives to bring its advocacy for secure culture-building to as many businesses as it can—ultimately helping protect as much important data as possible. It's why they felt expansion was necessary, and businesses in the Denver area seem to corroborate this.
"Information security leaders have invited us to be a part of the [Denver] community, and we have taken them up on that. It was clear to us after talking with clients and prospects in the area that Denver is a very tech-focused town, which is great, but it tends to serve the more enterprise-level companies better," President John Harmon said. "Being as mission-driven as we are, it's important for us that as many organizations as possible have access to security experts. By expanding to Denver, it gives us more flexibility in serving the small- and medium-sized organizations out West and gets us one step closer to achieving the mission we've tasked ourselves with achieving."
The new office is FRSecure's second, adding to its headquarters in Minnetonka, Minn.
About FRSecure:
FRSecure is a full-service information security management company that protects sensitive, confidential business information from unauthorized access, disclosure, distribution, and destruction. Information security is not a one-size-fits-all as others would lead you to believe. FRSecure works hard to assess your most significant vulnerabilities (information security assessment), put a plan together for managing those risks (information security roadmap), and helps you execute that plan (information security program development).
For additional information about FRSecure: https://frsecure.com/
Media contact:
Brandon Matis
pr@frsecure.com