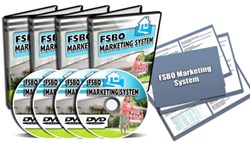 Clearwater FL (PRWEB) August 17, 2013
A Clearwater for sale buy owner marketing company ARME Realty.com has announced their newest marketing system design just for the "for sale by owner" or FSBO segment. In today's economy, more people are looking for a way out of their homes while many new buyers are looking for a way into a new home. The new programs offered by ARME Realty.com aim to create this connection for home sellers looking to sell their homes themselves.
Over 80% of prospective home buyers are turning to the internet to find more information about a property or neighborhood. Typically, the first few listings they find on Google for any given search term will be occupied by brokers and agencies. Simon Landers, a spokesperson for the company, poses this question, "What if home owners can leverage the internet and sell their homes themselves without the high commissions?"
Mr. Landers continues, "With our media strategies, home owners looking to sell their homes themselves can now simply pay a nominal $299 fee and essentially hire a full time ad agency to work on their behalf to sell their homes. We are this ad agency. We utilize various web marketing strategies to drive qualified prospects to the home, and our strategies have been proven to bring sellers their desired asking price each and every time."
For more info about ARME Realty.com and their newest FSBO marketing system contact the company at (727) 459-8841